Tofu Pad Thai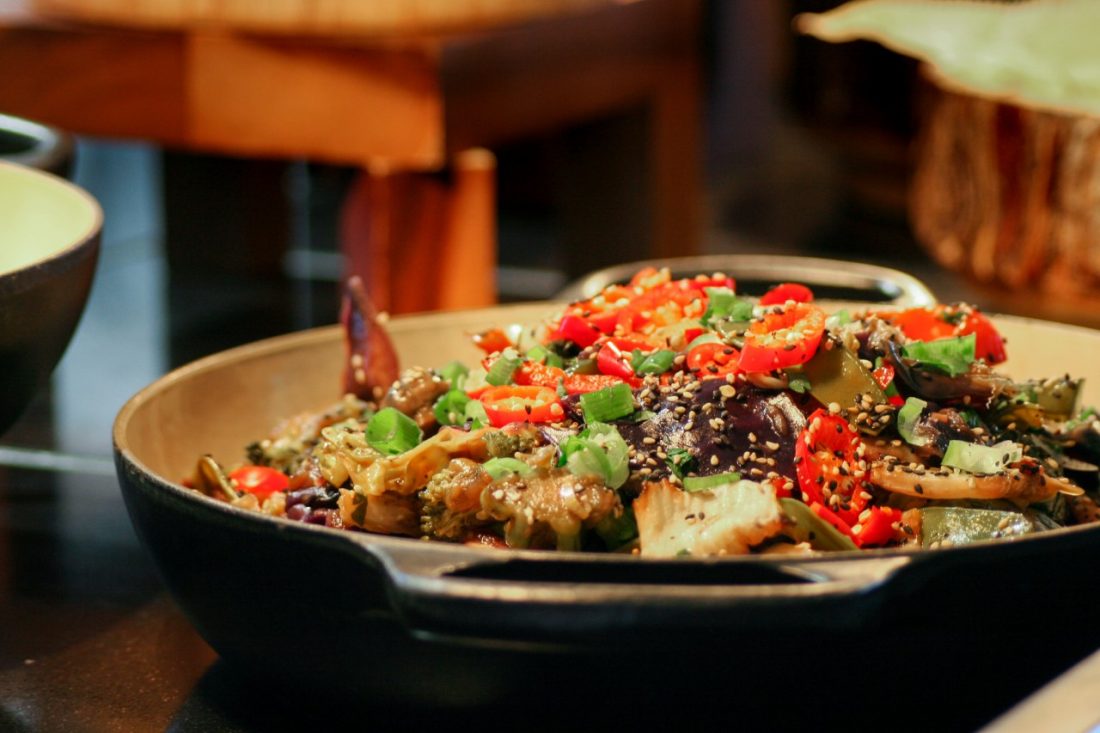 A delicious tofu pad Thai – one of the most popular dishes at King's College London!

Easy
Ingredients
6 kg Product 4287783 WP+Tofu Fresh £22.56
10 each Product 227012 Pak Choi £15.60
3 kg Product 2474313 Mushrooms: Ungraded £7.32
455ml Product 3978670 Blue Dragon Sriracha Sauce £1.84
200g Product 367561 Ginger: Root £0.44
500g Product 2598954 Spring Onion £1.23
1500ml Product 115074 WP+Light Soy Sauce Silk Road £2.25
10 kg Product 219986 Wing Yip Rice Noodles £39.25
4000g Product 206401 Beanshoots/Sprouts £8.23
3 kg Product 1359015 Onions: Red £2.64
500g Product 201099 Coriander £2.95
300g Product 201145 Chillies: Red £1.35
200g Product 1714484 Garlic: Peeled £1.10
500g Product 192138 Cornflour £0.56
100g Product 201119 Mint £0.79
1 kg Product 1647710 Buchanans: Roasted & Salted Peanuts £3.94
250g Product 4287787 Shimaya+Konbudashi Karyu Seaweed Powder £5.98
300g Product 3392137 KTC Crispy Fried Onions £1.32
500g Product 328042 Tamarind Paste £5.30
1 litre Product 407359 Heinz Tomato Ketchup £3.66
1 litre Product 4287798 WP+Dark Soy Sauce Silk Road £1.50
500ml Product 835236 Chef Selection Malt Vinegar £0.25
500g Product 200586 Tate & Lyle Caster Sugar £0.46
500ml Product 194114 Prep Premium Toasted Sesame Oil £2.93
Instructions
Drain the tofu, cut into even one-inch cubes and roll them in cornflour.
Preheat the deep fryer to 185°C/365°F.
When hot, add the coated tofu and cook for 10 minutes or until crispy and brown.
Prepare and mix the sauce in a shallow bowl using the garlic, tamarind paste, ketchup, dark soy sauce, light soy sauce, malt vinegar, sugar, sriracha, ginger and sesame oil.
Prepare and cut the following herbs and vegetables: red onion, spring onion, coriander, red chilli, closed cup mushroom, pak choi and mint.
Cook the rice noodles without breaking, drain thoroughly and keep warm.
Heat 500ml oil in the bratt pan at 150°C. When hot, add all the vegetables and tofu and stir fry for 10 minutes. Add the sauce into the vegetables, followed by the cooked flat rice noodles. Stir continuously until the temperature reaches above 75°C and season to taste.
Garnish with fried onions, crushed peanuts, mint, coriander, spring onion and red chillies.
Did you know that Vegan Recipe Club is run by a charity?
We create vital resources to help educate everyone – vegan veterans, novices and the v-curious alike – about vegan food, health and nutrition; as well as the plight of farmed animals and the devastating environmental impact of farming.
Through this work we have helped thousands of people discover veganism; but we want to reach millions more! We rely entirely on donations as we don't get any government funding. If you already support us, thank you from the bottom of our hearts, you are really making a difference! Please share our details with your friends and loved ones too, as every donation enables us to keep fighting for change.