Tofu Egg Mayonnaise Sandwiches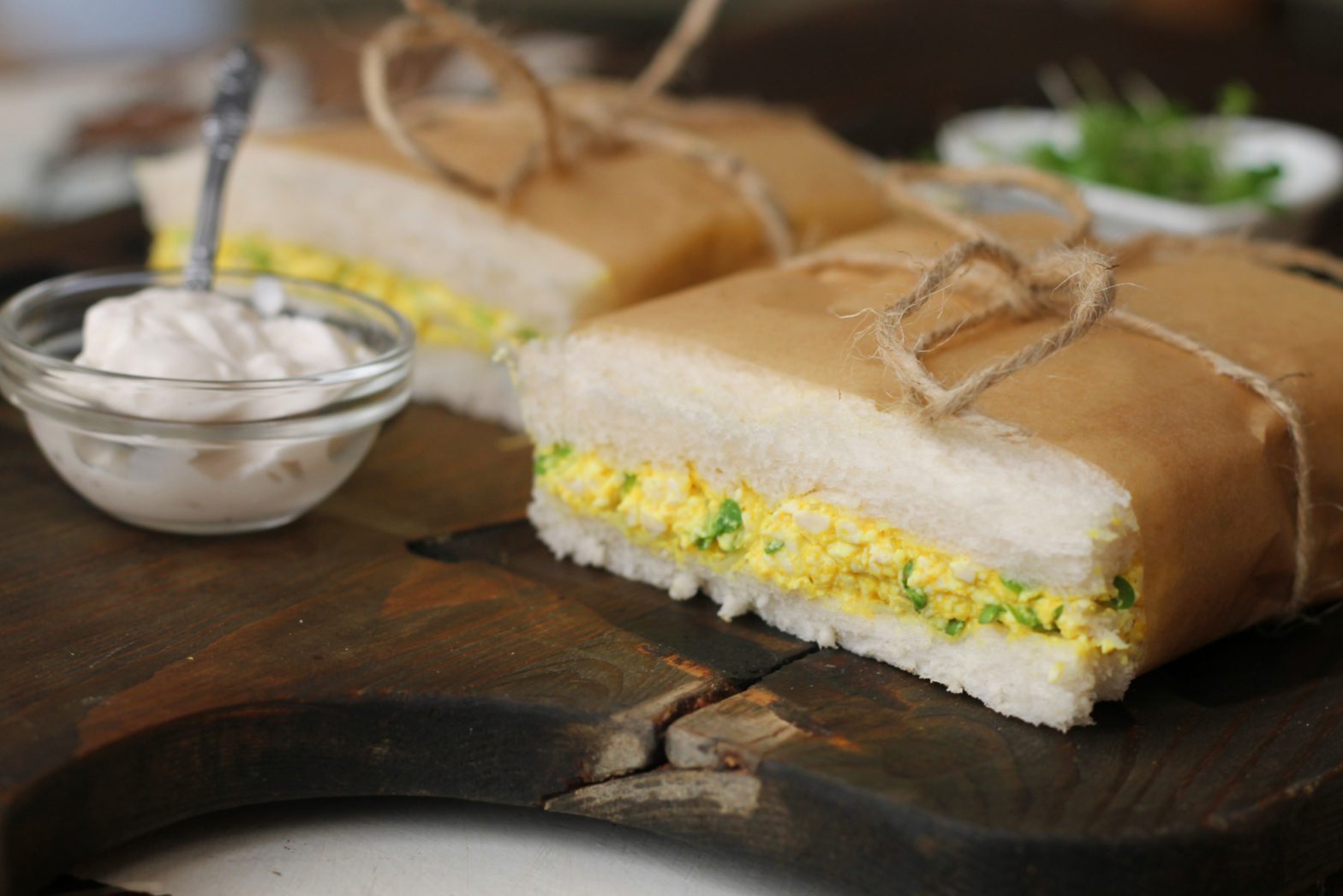 These magical sandwiches look and taste pretty much like the traditional egg mayonnaise equivalent - and the filling takes but a moment to make! There are several brands of vegan mayo out in the shops now - even better is our quick home-made aquafaba mayo or for a lower-fat version try this one
Meal
soups-starters
sides-light-meals-and-salads
Ingredients
1 block (225-250g) firm tofu, crumbled
1 red onion, chopped fine (use pre-chopped if short of time)
1 tsp wholegrain mustard
1 tsp turmeric
3 tbsp egg-free mayo – see above
2 tsp nutritional yeast flakes (Engevita brand)
Salt and pepper to taste – if you want more of an eggy taste Kala Namak black salt
Cress, or else use scissor-chopped chives or rocket
Instructions
Mix all ingredients together in a bowl and then season to taste.
Spread onto wholemeal bread – nicely spread with vegan butter (Pure, Biona, Suma margarine etc) – and top with the chives, rocket or cress.
Did you know that Vegan Recipe Club is run by a charity?
We create vital resources to help educate everyone – vegan veterans, novices and the v-curious alike – about vegan food, health and nutrition; as well as the plight of farmed animals and the devastating environmental impact of farming.
Through this work we have helped thousands of people discover veganism; but we want to reach millions more! We rely entirely on donations as we don't get any government funding. If you already support us, thank you from the bottom of our hearts, you are really making a difference! Please share our details with your friends and loved ones too, as every donation enables us to keep fighting for change.