Sticky Toffee Pudding with Banana Ice Cream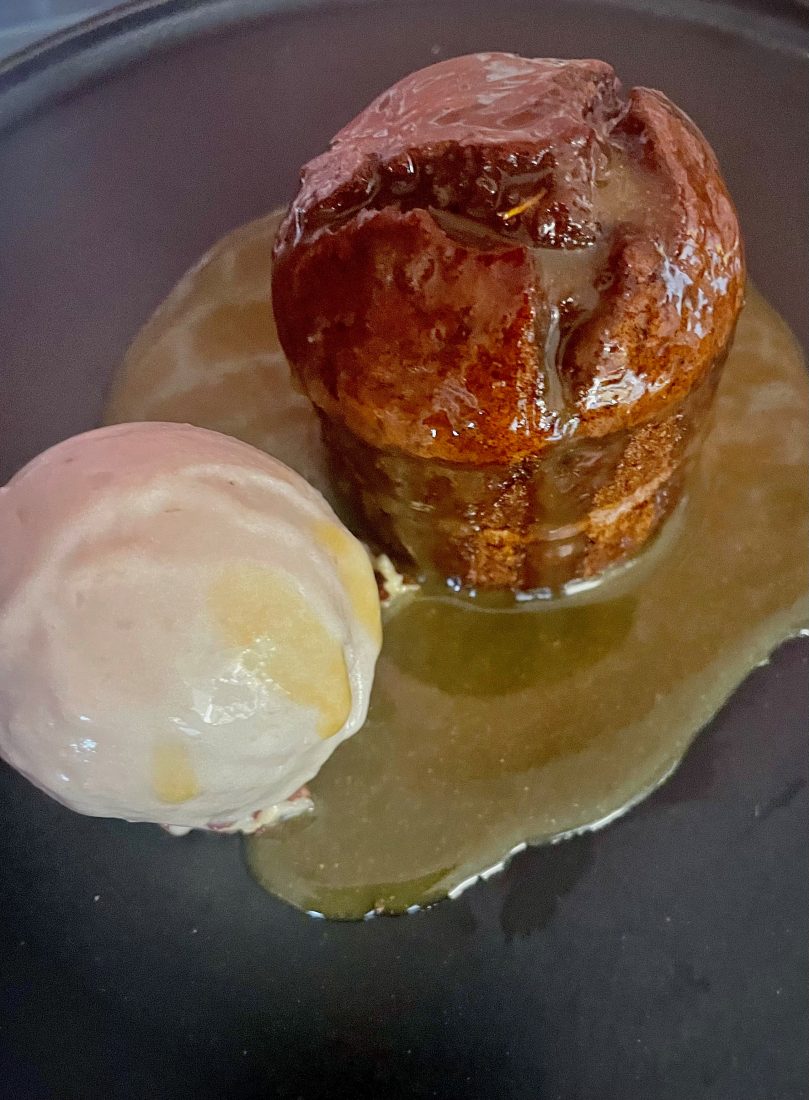 A delicious veganised version of this classic pud – thank you to the University of Aberdeen!

Easy
Ingredients
Pudding ingredients
215g chopped dates
8g bicarbonate of soda
360ml soya milk
140g vegan margarine
150g dark brown sugar
3g ground ginger
220g self-raising flour
7g flax seeds
Sauce ingredients
500ml soya cream
250ml vegan margarine
500g dark brown sugar
Ice cream
See recipe here
Instructions
Pudding
Preheat oven to 165°C and line tray with parchment.
Grind the flax seed.
Heat up soya milk and add dates, flax seeds and bicarbonate of soda. Leave to one side and allow to cool.
Cream sugar and margarine then add ground ginger and date mix. Keep mixing for a few minutes and slowly start adding the flour.
Transfer to lined tray and cook for around 25 minutes or until a skewer come out clean.
Sauce
Put all ingredients into a pot and cook on a low heat for 20 minutes – needs to be reduced to get the right consistency.
Did you know that Vegan Recipe Club is run by a charity?
We create vital resources to help educate everyone – vegan veterans, novices and the v-curious alike – about vegan food, health and nutrition; as well as the plight of farmed animals and the devastating environmental impact of farming.
Through this work we have helped thousands of people discover veganism; but we want to reach millions more! We rely entirely on donations as we don't get any government funding. If you already support us, thank you from the bottom of our hearts, you are really making a difference! Please share our details with your friends and loved ones too, as every donation enables us to keep fighting for change.