Spinach, Potato & Watercress Soup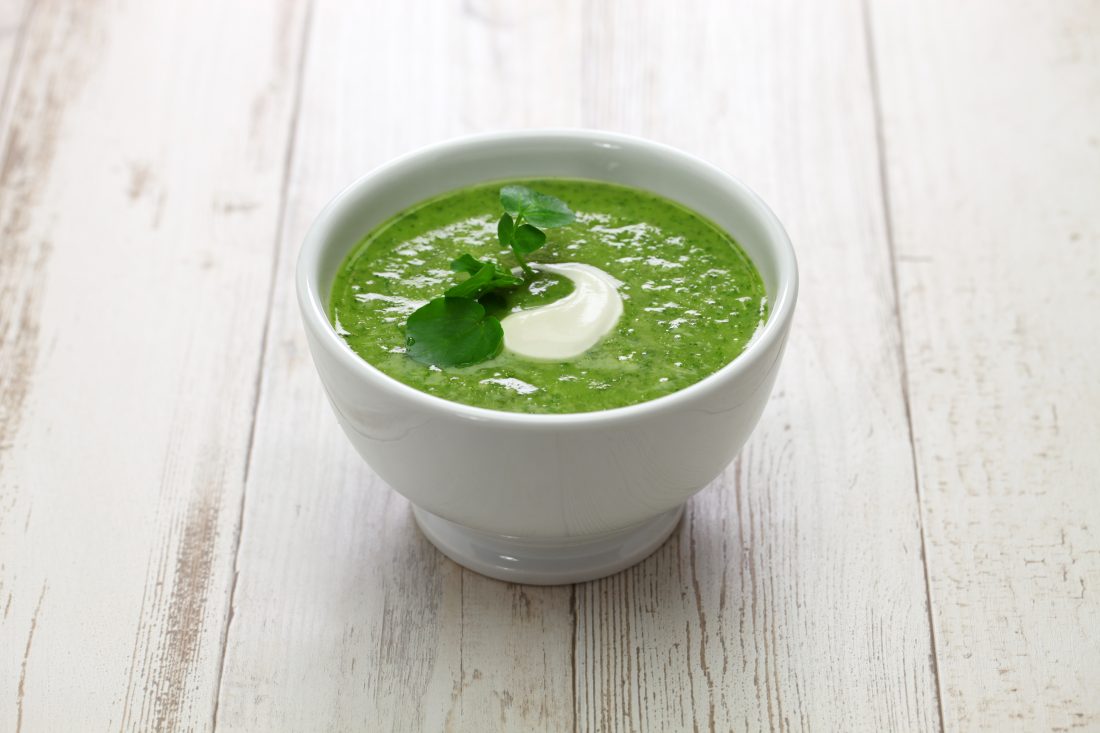 This university catering recipe from Nottingham Trent University is simple and delicious!

Easy
Ingredients
100g/3½ oz onions, diced
1 clove garlic, chopped
75g/2½ oz peeled potatoes, diced
750ml/3 cups vegan vegetable stock/bouillon
50g/2 oz watercress
125g/4½ oz whole leaf spinach
Salt and pepper, to taste
25ml/2 tbsp vegetable oil
Instructions
Fry the onions in the vegetable oil until they are almost fully cooked.
Add the garlic and cook for another two minutes.
Add the diced potatoes and vegan stock.
Bring to the boil and simmer until the potatoes are cooked.
Once the potatoes are cooked add the spinach and watercress.
Cook for a further two minutes.
Blend soup until smooth, bright and vibrant.
Season and serve.
Did you know that Vegan Recipe Club is run by a charity?
We create vital resources to help educate everyone – vegan veterans, novices and the v-curious alike – about vegan food, health and nutrition; as well as the plight of farmed animals and the devastating environmental impact of farming.
Through this work we have helped thousands of people discover veganism; but we want to reach millions more! We rely entirely on donations as we don't get any government funding. If you already support us, thank you from the bottom of our hearts, you are really making a difference! Please share our details with your friends and loved ones too, as every donation enables us to keep fighting for change.