Overnight Oats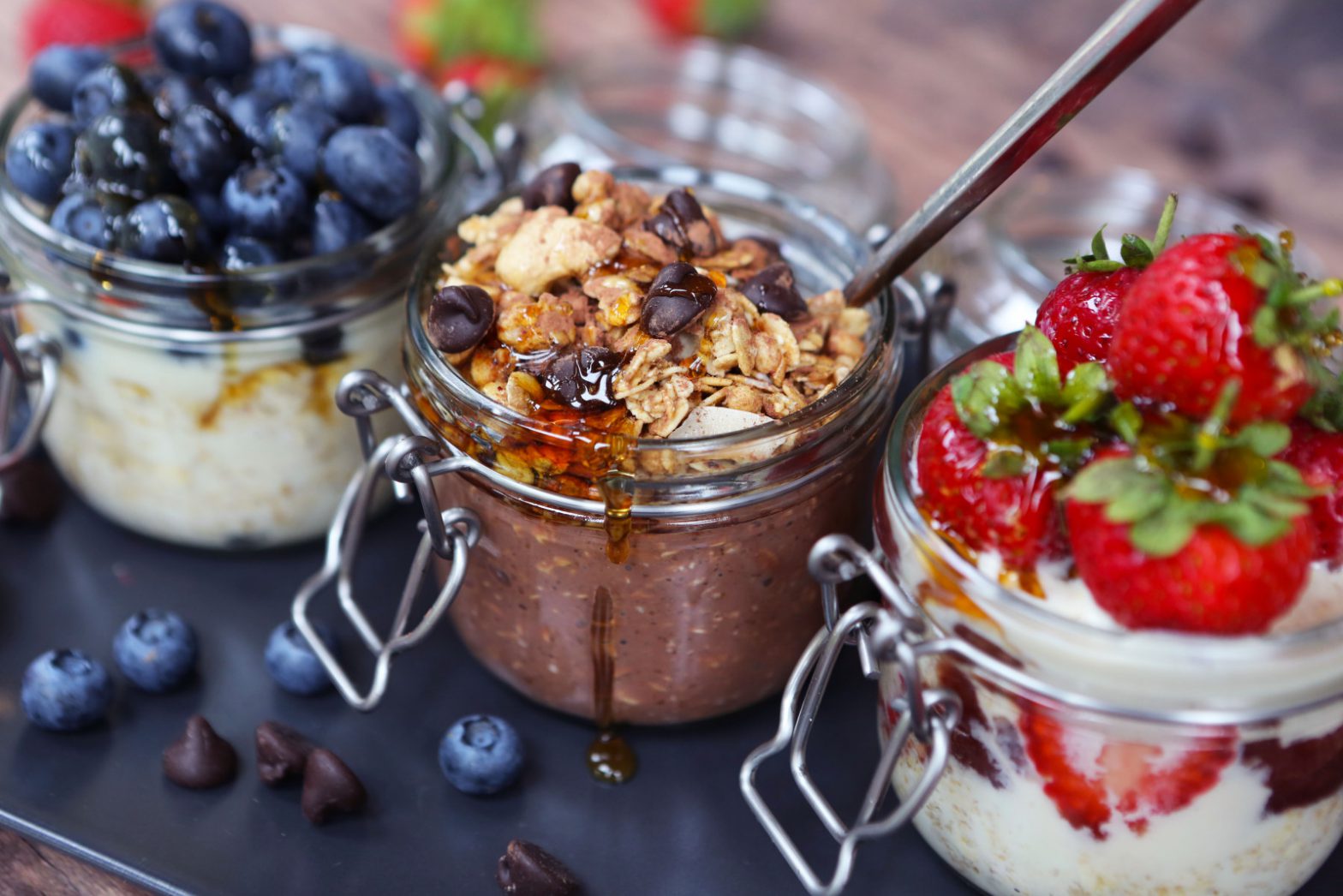 A very quick, healthy and hearty breakfast which can be made the night before. Get creative with the flavours and grab and go for an easy breakfast at school, college, in the office or just about anywhere!

Easy






Ingredients
50g/1 cup rolled oats (use GF where necessary)
1 tbsp chia seeds or ground flaxseed
80ml/¾ cup plant milk
Pinch salt
A little sweetener of your choice — eg agave, maple syrup etc (optional)
Optional extras: cacao nibs, cinnamon, desiccated coconut, dried fruit, goji berries, mint, nut butter, nuts, fresh fruit, frozen fruit, pumpkin seeds, raisins, raw cacao powder, sugar-free jam, sunflower seeds, vanilla extract
Instructions
Place all ingredients into a jar with a lid.
Stir thoroughly and then put in the fridge for a few hours or overnight, ready to grab and go the next morning.
Did you know that Vegan Recipe Club is run by a charity?
We create vital resources to help educate everyone – vegan veterans, novices and the v-curious alike – about vegan food, health and nutrition; as well as the plight of farmed animals and the devastating environmental impact of farming.
Through this work we have helped thousands of people discover veganism; but we want to reach millions more! We rely entirely on donations as we don't get any government funding. If you already support us, thank you from the bottom of our hearts, you are really making a difference! Please share our details with your friends and loved ones too, as every donation enables us to keep fighting for change.