Miso Ginger Sauce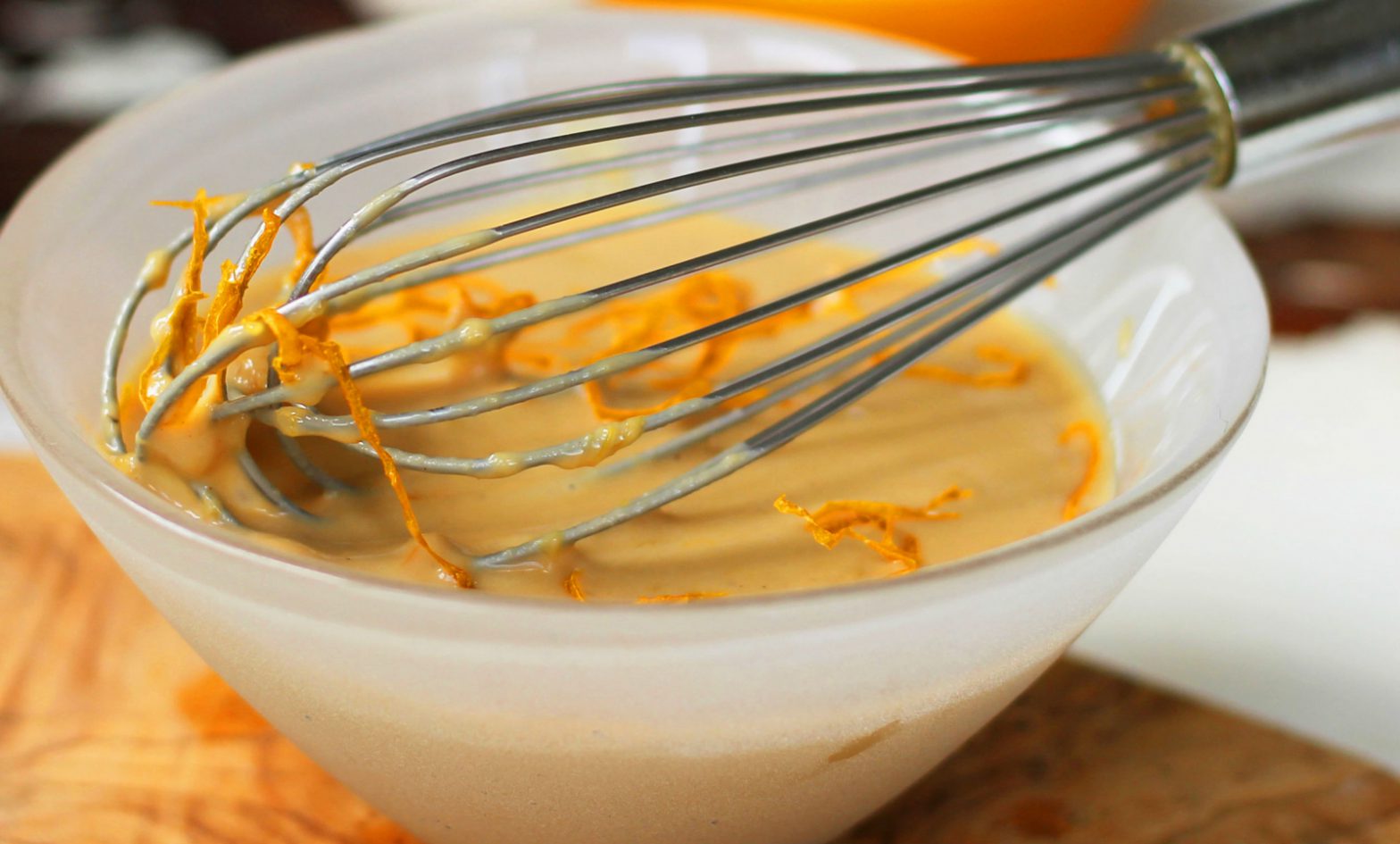 A delicious and very simple sauce that is good either cold on salads or warmed gently to serve with grain, bean, tofu or stir-fries. The recipe can be easily tweaked – eg a dash of orange juice and zest, as in our picture here!
Light miso is beige or yellow in colour and available from good health stores, Oriental stores and larger branches of some supermarkets. It is sold in either plastic packet on the shelves, or in tubs in the chill cabinet. It contains healthful enzymes, so don't boil it, but mix to a paste with a little cold water first before adding to hot dishes just before serving. It works well in light soups and stews too – less intense and salty than the darker varieties of miso. Good brands to look for are Clearspring or Sanchi.

Easy



Ingredients
Generous 5 tbsp water
Generous 5 tbsp light miso
Generous 5 tbsp tahini
2 tbsp rice vinegar OR 1 tbsp cider vinegar mixed with 1 tbsp water
1 tbsp mirin (rice wine) OR a dash of medium/dry sherry
1 tsp finely grated fresh ginger
1 small clove garlic, crushed
Pinch of dried tarragon
Optional: a dash of orange juice and zest
Instructions
1. Combine all ingredients and blend or whisk until smooth.
2. Stir carefully if heating and add a little more water if necessary, as tahini thickens when heated. Heat just enough to warm through – don't boil.
Did you know that Vegan Recipe Club is run by a charity?
We create vital resources to help educate everyone – vegan veterans, novices and the v-curious alike – about vegan food, health and nutrition; as well as the plight of farmed animals and the devastating environmental impact of farming.
Through this work we have helped thousands of people discover veganism; but we want to reach millions more! We rely entirely on donations as we don't get any government funding. If you already support us, thank you from the bottom of our hearts, you are really making a difference! Please share our details with your friends and loved ones too, as every donation enables us to keep fighting for change.