Low-fat Mayonnaise (silken tofu-based)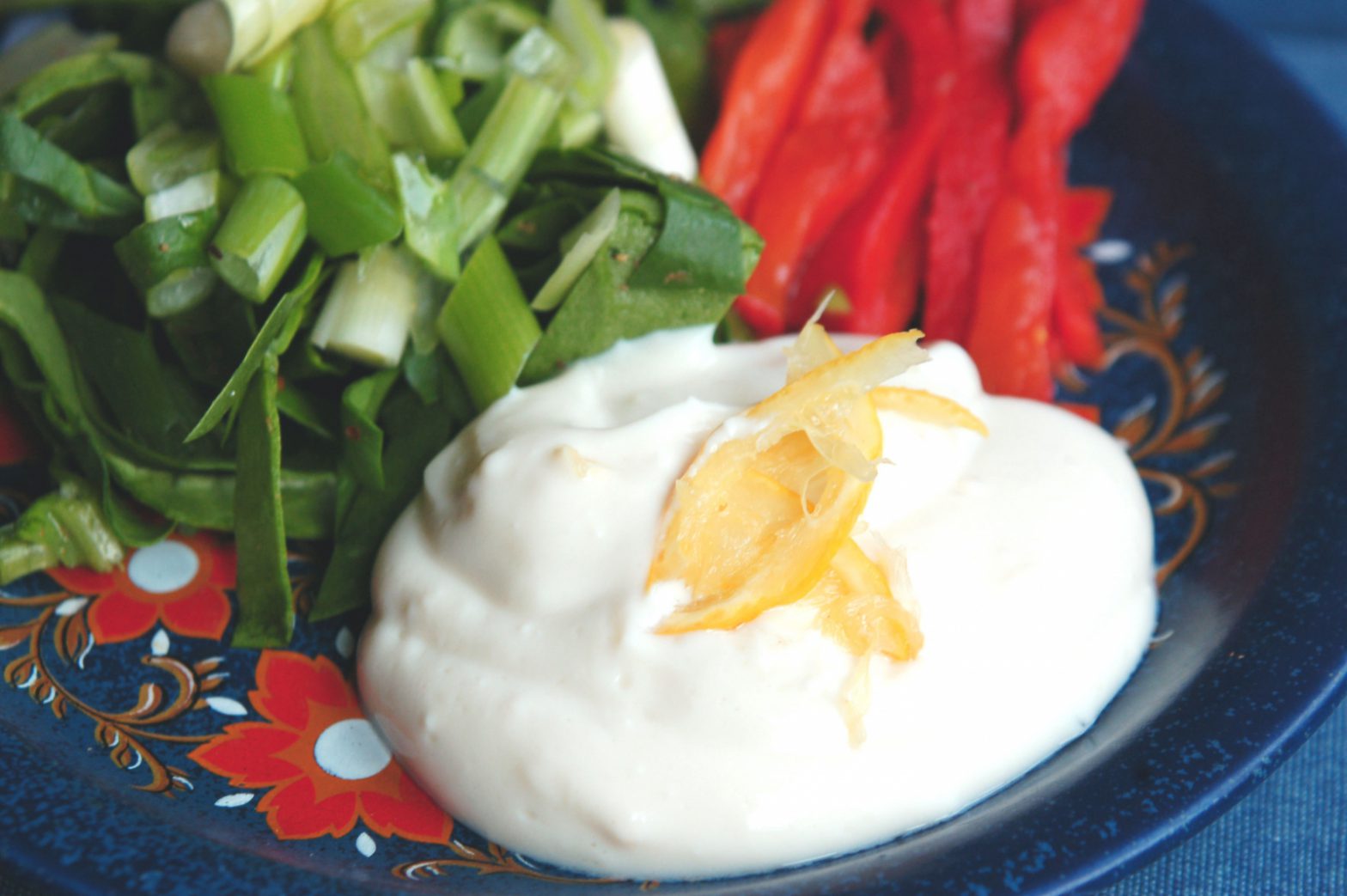 It only takes three minutes or so – all you need is a food processor or blender to make a delicious vegan mayo. It is much cheaper than buying it in a jar and is also better for those of you on a reduced or low-fat diet.
Silken tofu is sold in large branches of most supermarkets, or find it in health food shops and Oriental grocers. Brands to look out for include Mori-nu; Blue Dragon; Clearspring – sold in long-life cartons – or Taifun's fresh silken tofu. Oriental grocers (eg Chinese or Korean) also sell competitively priced and great quality silken tofu in the fridge. Look for brands like Unicurd or Pulmone- some are organic, most are non-GM.

Easy





Meal
sides-light-meals-and-salads
Ingredients
1 box firm silken tofu OR 350g/12oz fresh silken tofu
3 tbsp lemon juice OR cider vinegar
½ tsp salt
½ tsp sugar OR 2 tsp agave syrup
1 tsp Dijon mustard
2 tsp plain vegetable oil
Instructions
1. Drain the tofu in a sieve or colander.
2. If you have a high speed blender, eg Nutribullet/Ninja, place all the ingredients in the cup and whizz until smooth.
3. If using a regular blender or processor, blend the silken tofu first, until completely smooth. Halfway through blending, use a spatula to scrape down the sides and integrate any lumps. Blend again, making sure the tofu has lost its grainy texture and is smooth and shiny. Add the lemon juice/cider vinegar, salt, sweetener and mustard. Blend again then add the oil last.
4. Store in an airtight container in the fridge. It will keep for several days. Mix it up with a spoon if it starts to separate.
Did you know that Vegan Recipe Club is run by a charity?
We create vital resources to help educate everyone – vegan veterans, novices and the v-curious alike – about vegan food, health and nutrition; as well as the plight of farmed animals and the devastating environmental impact of farming.
Through this work we have helped thousands of people discover veganism; but we want to reach millions more! We rely entirely on donations as we don't get any government funding. If you already support us, thank you from the bottom of our hearts, you are really making a difference! Please share our details with your friends and loved ones too, as every donation enables us to keep fighting for change.