Home-made Pesto
Making your own pesto is simple and it tastes divine. It's also a lot cheaper than shop-brought vegan brands. You can use any green leaf – not just basil and also different nuts or seeds. Traditionally we use basil and pinenuts (see recipe). Other varieties include Kale and Walnut, Rocket, Spinach and Mixed Seeds or Spinach, Parsley and Sunflower Seed.
Vegan parmesan? Not to be confused with vegetarian parmesan! VBites 'Hard Italian-style cheese' or Violife's Prosociano are both block dairy-free, vegan alternatives. Alternatively, use a vegan ground parmesan cheese in a tub – or nutritional yeast flakes. We've even got a super quick recipe for you to make your own crumbled vegan parmesan! Click or right-click here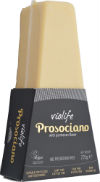 Gluten free
Wheat free
Quick meal
Meal
sides-light-meals-and-salads
vegetable-side-dishes
Ingredients
50g/2oz fresh basil leaves
25g/1oz pine kernels OR raw cashews (unroasted)
1 garlic clove
black pepper
4 tbsp olive oil
2 tbsp Parmesan or vegan 'parmesan' or nutritional yeast flakes – see above for product details or home-made options
A little water if the pesto is still too dry – add a splash at a time
Instructions
1. Put all ingredients together in a food processor and blend until the pesto becomes as smooth as you like.
2. Taste it, then add in more oil or seasoning if you wish.
3. Stir though warm pasta.
4. Make other varieties by adding different ingredients; sun-dried tomatoes, olives, nuts, different herbs.
Did you know that Vegan Recipe Club is run by a charity?
We create vital resources to help educate everyone – vegan veterans, novices and the v-curious alike – about vegan food, health and nutrition; as well as the plight of farmed animals and the devastating environmental impact of farming.
Through this work we have helped thousands of people discover veganism; but we want to reach millions more! We rely entirely on donations as we don't get any government funding. If you already support us, thank you from the bottom of our hearts, you are really making a difference! Please share our details with your friends and loved ones too, as every donation enables us to keep fighting for change.