Golden Green Smoothie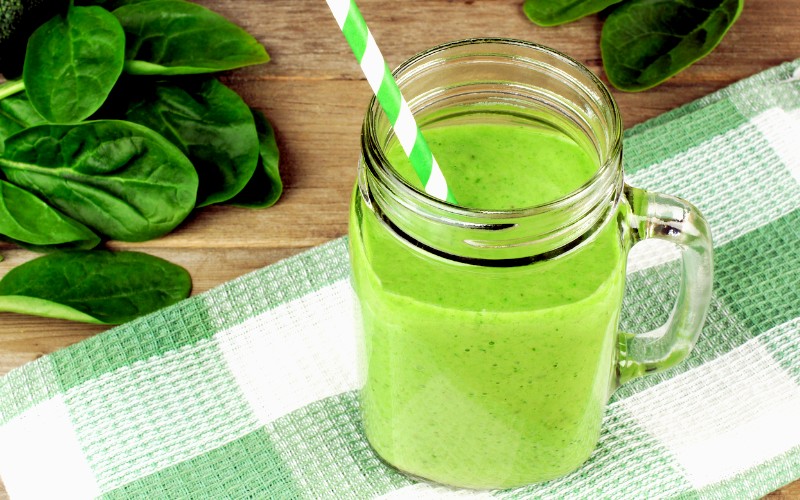 This smoothie is such a treat and full of our favourites – pineapple, mango, banana and spinach! Give yourself a boost and a little indulgence too. This recipe was developed by Viva!'s fabulous health campaigner, Veronika Charvátová MSc 🙂

Easy



* Nutritional information per serving.
Ingredients
1 ripe banana, peeled (use fresh or frozen depending on whether you prefer cold smoothies… if using frozen you might need to use a little plant milk to help with blending)
1 cup pineapple chunks
Handful fresh spinach
4 slices of mango (or use 1 cup frozen chunks)
Optional protein extras: soya milk, nut butter, protein powder, hemp seeds, flaxseed, oats, buckwheat flakes, pumpkin seeds, sunflower seeds, sesame seeds, chia seeds, cooked quinoa, protein yoghurt (eg Alpro Greek Style), white beans (eg cannellini), silken tofu
Instructions
Blend all of the ingredients together until smooth.
Did you know that Vegan Recipe Club is run by a charity?
We create vital resources to help educate everyone – vegan veterans, novices and the v-curious alike – about vegan food, health and nutrition; as well as the plight of farmed animals and the devastating environmental impact of farming.
Through this work we have helped thousands of people discover veganism; but we want to reach millions more! We rely entirely on donations as we don't get any government funding. If you already support us, thank you from the bottom of our hearts, you are really making a difference! Please share our details with your friends and loved ones too, as every donation enables us to keep fighting for change.