Easiest Tofu Recipe Ever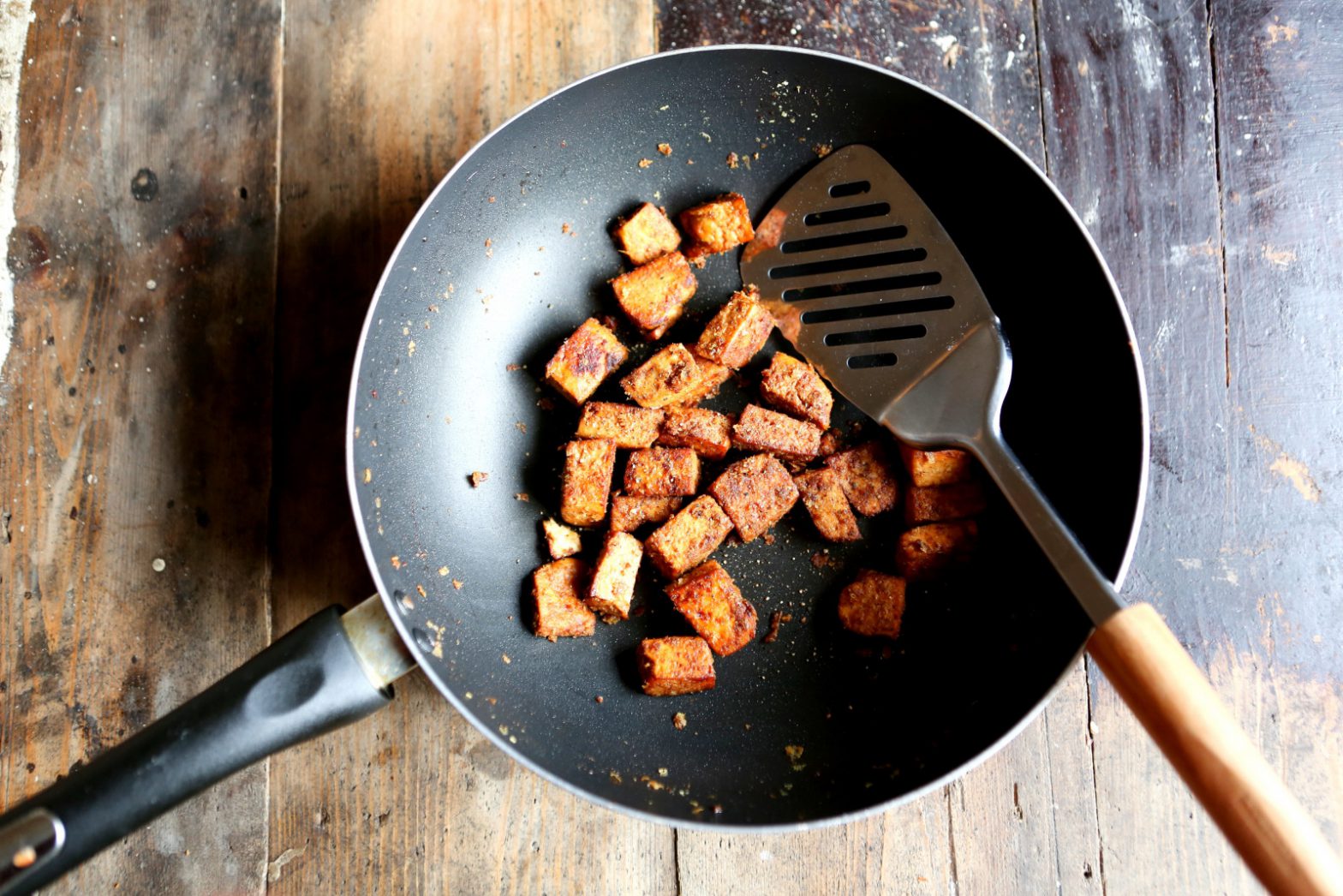 Use this anytime you'd like to add tofu to a dish – think Buddha bowls, stir fries, rice and veg, salad, sandwiches… or just for eating as a snack… we can't get enough of it!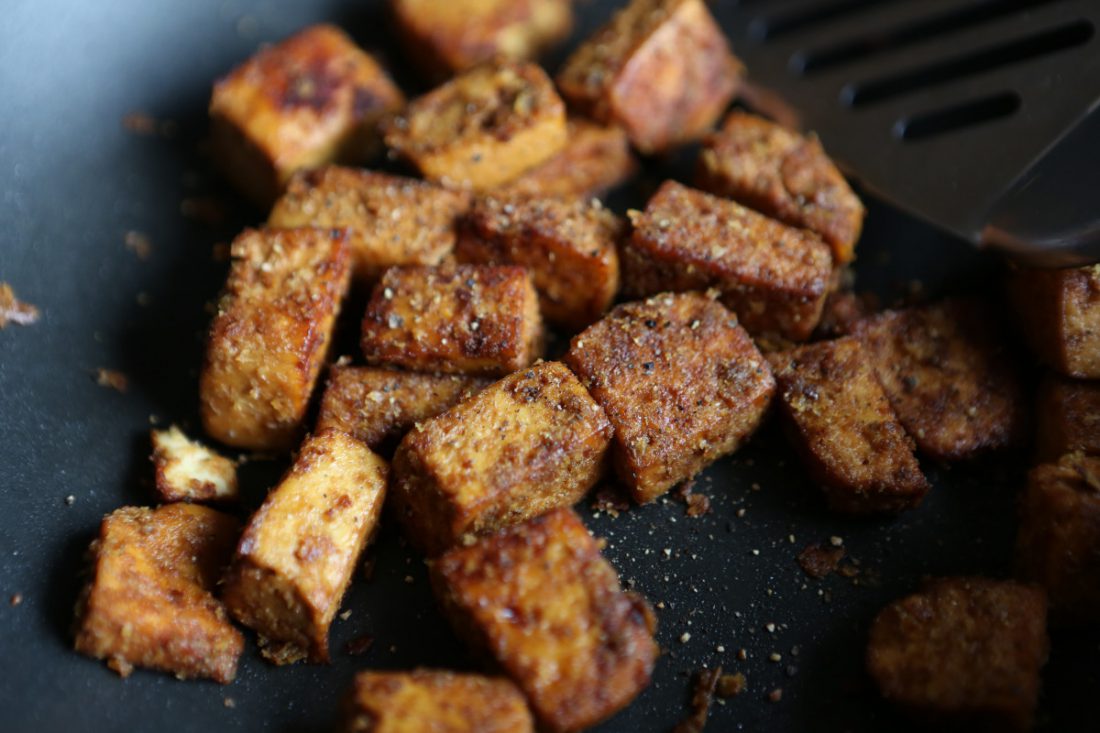 Easy




Meal
mains
lunches
sides-light-meals-and-salads
Ingredients
250g (approx.) firm tofu (our favourite is Tofoo), drained and then patted dry with kitchen roll or a clean tea towel. Cut into cubes
½ tbsp toasted sesame or rapeseed oil
1 tbsp soya sauce
1 tbsp syrup (eg maple, agave) – optional
2 tbsp nutritional yeast
Instructions
On a medium heat, fry the tofu in the oil until golden, turning frequently.
Add the soya sauce and syrup then fry for a couple more minutes.
Add the nutritional yeast and fry for a further minute.
Taste then add a little more soya sauce and/or syrup if necessary.
Enjoy with a variety of dishes.
Did you know that Vegan Recipe Club is run by a charity?
We create vital resources to help educate everyone – vegan veterans, novices and the v-curious alike – about vegan food, health and nutrition; as well as the plight of farmed animals and the devastating environmental impact of farming.
Through this work we have helped thousands of people discover veganism; but we want to reach millions more! We rely entirely on donations as we don't get any government funding. If you already support us, thank you from the bottom of our hearts, you are really making a difference! Please share our details with your friends and loved ones too, as every donation enables us to keep fighting for change.