Dandelion Honey
This is a delicious plant-based honey recipe which makes the best out of your garden weeds and is arguably better than the bee version! Personally, I like my honey to have more complex flavours, so I add rosemary flowers, elderflower, young lavender stalks and some fennel fronds. Its completely up to you! Feel free to experiment by adding other edible flowers.
Gluten free
Wheat free
Cheap
Kids recipe
Courtesy of Liam Penn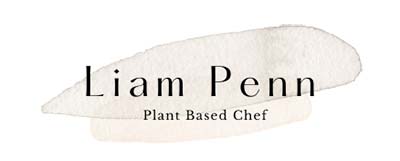 See other recipes by Liam Penn
Meal
vegan-desserts
breakfasts
vegetable-side-dishes
Ingredients
40g/1.5 oz dandelion petals (roughly two handfuls)
500g/2½ cups caster sugar
700ml/3 cups water
2 slices of lemon
Pinch of rosemary flowers (optional)
1 elderflower flower head (optional)
Pinch of young lavender stalks (optional)
Pinch of fennel fronds (optional)
Instructions
First you'll need to forage for your dandelion flowers – try to pick the largest ones you can find as this will make removing the petals easier. Make sure only to pick flowers with the heads open, without the seeds. You will find dandelions everywhere, from your garden, local parks and hedgerows!
Pick your petals from your flowers – you'll need around 40g or roughly two handfuls. Then wash the petals in a bowl of water and leave to soak for half an hour. Once washed and soaked, carefully sieve out the petals and leave to one side.
Bring your 700ml/3 cups of water to a simmer over the stove, drop your petals and lemon slices into the water and bring to the boil. Once a rolling boil has been achieved, remove from the heat and leave the mixture to cool and steep overnight. At this stage it will taste like an over-infused tea.
Once your mixture has steeped, strain off the liquid through a fine sieve or muslin cloth. Push as much of the liquid through as you can as this will be where you get the deep golden colour and the flavour. Pour the liquid into a saucepan and put the petals in your compost or food waste.
You can use any type of sugar you choose – the darker the sugar the richer and more treacly the flavour will be. Bring the liquid up to a boil while slowly adding the 500g/2½ cups of sugar. Once the liquid is boiling turn down to a simmer. The syrup will need to simmer anywhere from 30 minutes up to 2 hours. Place a metal spoon in the freezer and regularly check the syrup's consistency by dropping some on the spoon. Once it has reached your desired thickness, allow to cool and pour into one large, sterilised jam jar.
It should keep for at least 1 month in the fridge, Enjoy the dandelion honey on toast or even as a mixer in cocktails or gin!
Did you know that Vegan Recipe Club is run by a charity?
We create vital resources to help educate everyone – vegan veterans, novices and the v-curious alike – about vegan food, health and nutrition; as well as the plight of farmed animals and the devastating environmental impact of farming.
Through this work we have helped thousands of people discover veganism; but we want to reach millions more! We rely entirely on donations as we don't get any government funding. If you already support us, thank you from the bottom of our hearts, you are really making a difference! Please share our details with your friends and loved ones too, as every donation enables us to keep fighting for change.