Courgette & Chickpea Filo Pie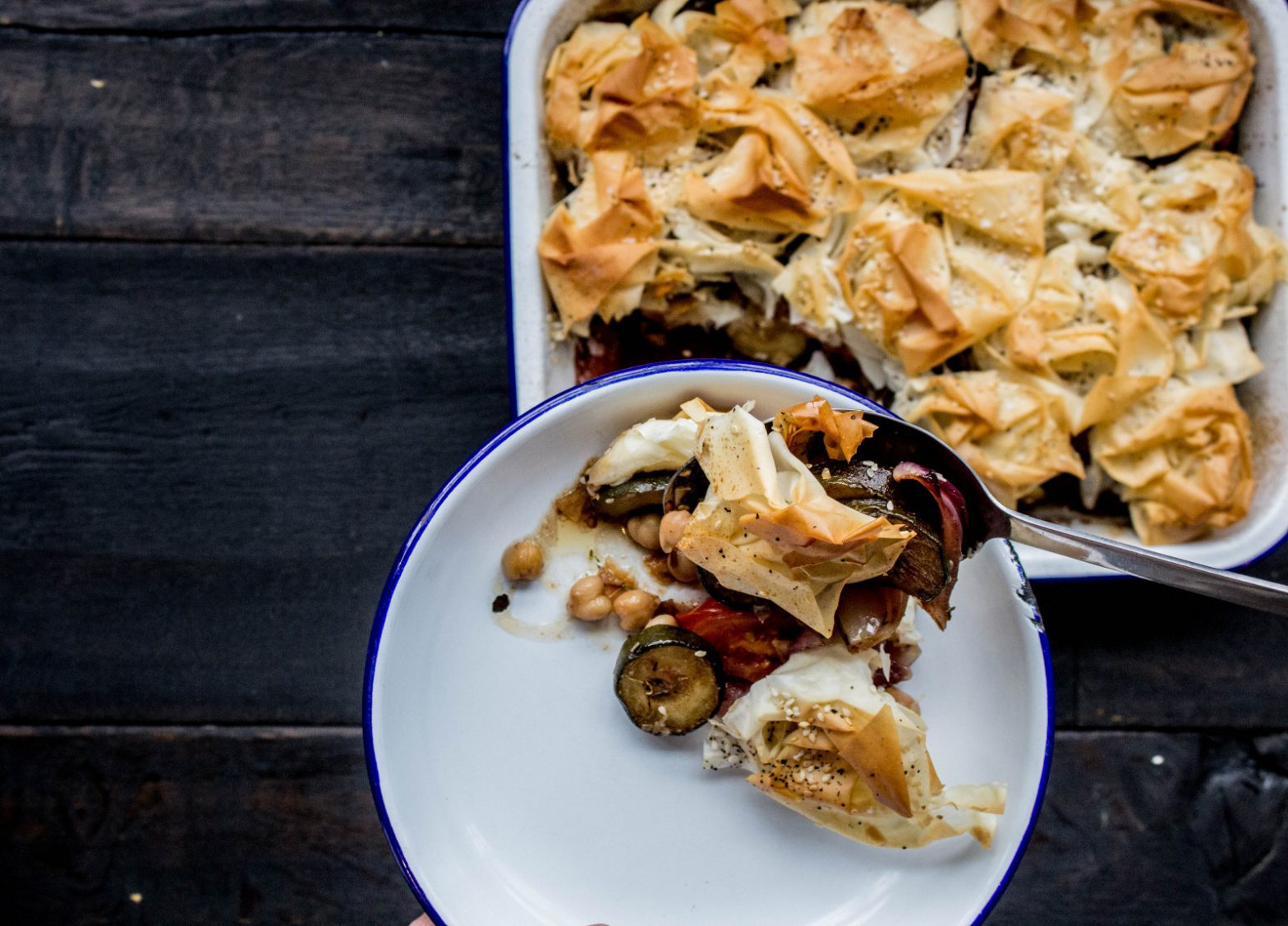 A super-simple pie full of colour and richness – it tastes so good with a big dollop of houmous on the side.

Easy


Courtesy of Pieminister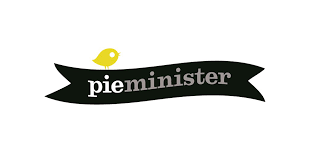 See other recipes by Pieminister
Ingredients
2 tbsp olive oil
2 red onions, cut into 8 wedges
3 garlic cloves, finely sliced
3 courgettes, sliced
A pinch of dried chilli flakes
A small bunch of rosemary, leaves picked and chopped
A small bunch of thyme, leaves picked and chopped
400g can of chickpeas, drained
200g or 1.5 cups cherry tomatoes, cut in half
3 tbsp balsamic vinegar
4 tbsp extra virgin olive oil
10 sheets of filo pastry
Olive oil for brushing
Instructions
Heat the olive oil in a frying pan, add the onions and cook for 3–4 minutes, until softened.
Add the garlic and courgettes and cook until the vegetables are just tender and lightly coloured.
Stir in the chilli, rosemary and thyme.
Remove from the heat and stir in the chickpeas, cherry tomatoes, balsamic vinegar and extra virgin olive oil.
Transfer the mixture to an ovenproof dish.
Heat the oven to 160°C/320°F/Gas Mark 3.
Lay out a sheet of filo pastry on a work surface and brush with olive oil, then scrunch it up loosely so it looks like a rose. Drop it on top of the filling and repeat with the remaining filo to cover the dish.
Cover with foil and bake for 15 minutes or until the filling is thoroughly heated through.
Remove the foil and bake for about 5 minutes longer, until the pastry is golden.
Did you know that Vegan Recipe Club is run by a charity?
We create vital resources to help educate everyone – vegan veterans, novices and the v-curious alike – about vegan food, health and nutrition; as well as the plight of farmed animals and the devastating environmental impact of farming.
Through this work we have helped thousands of people discover veganism; but we want to reach millions more! We rely entirely on donations as we don't get any government funding. If you already support us, thank you from the bottom of our hearts, you are really making a difference! Please share our details with your friends and loved ones too, as every donation enables us to keep fighting for change.