Cinnamon S'mores French Toast Roll-ups
Having lived in "country" places for most of my youth, bonfires were a consistent presence in many of my favourite memories. When I found out marshmallows weren't vegan, I was devastated. If you already knew this, you understand my pain; if you didn't know, Google "how gelatin is made" (cue gagging). Thankfully, vegan marshmallows exist now; they hit the market shortly after my transition into veganism and I began using them as often as possible—even in breakfast.

Easy

Courtesy of Krimsey Lilleth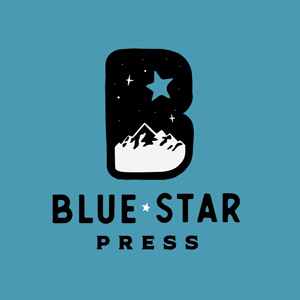 See other recipes by Krimsey Lilleth
Cuisine
United States and Canada
Ingredients
Wet batter dip
185ml/3⁄4 cup unsweetened plant milk (rice milk recommended)
85g/1⁄4 cup plus 2 tbsp vegan butter, melted
1½ tbsp cornflour
1 tsp vanilla extract
1⁄2 tsp salt
Filling
60g/1⁄4 cup vegan butter, melted
55g/1⁄4 cup brown sugar
1 tsp ground cinnamon
60g/1 cup vegan mini marshmallows
40g/1⁄4 cup vegan mini chocolate chips
Coating
4 tsp cane sugar
2 tsp light brown sugar
1⁄2 tsp ground cinnamon
10–12 large slices soft white bread*
For serving: maple syrup
Notes: *I specify large, soft bread slices because in order to roll up the French toast without losing your mind, you want to have a big, soft canvas.
Instructions
In a small shallow bowl, whisk together all wet batter dip ingredients.
In another small bowl, mix together all filling ingredients except mini marshmallows and mini chocolate chips.
In a wide shallow bowl or plate, mix both sugars and cinnamon together for your coating. Set aside.
Cut the crusts off bread slices to make rectangles, but try to conserve as much bread canvas as possible. Divide filling evenly among bread slices and spread over the top of each slice.
Heat an electric griddle to 200°C/400°F, or heat a non-stick skillet over a medium-high heat.
Line up some mini marshmallows along the long edge of each slice of bread — that will be the middle of your roll. Sprinkle 1⁄2 teaspoon of chocolate chips in a line next to the marshmallows, then roll up bread starting at the marshmallow side. If it's difficult to roll, your bread slice might be a bit small. Just flip the orientation on the next one, lining up the marshmallows and rolling starting on the short edge of the bread. This will give you more runway for rolling up the French toast.
Dip each roll in wet batter and shake off excess liquid. Transfer roll to your ungreased hot pan or griddle with the seam side down. Cook for about 1 minute, then rotate and cook on the other 3 sides for about 1 minute each as well, or until dark brown edges show up.
When all sides are done, remove French toast from the heat and roll them in the cinnamon-sugar coating. Set aside and continue with the rest of your roll-ups.
Serve warm with maple syrup.
Did you know that Vegan Recipe Club is run by a charity?
We create vital resources to help educate everyone – vegan veterans, novices and the v-curious alike – about vegan food, health and nutrition; as well as the plight of farmed animals and the devastating environmental impact of farming.
Through this work we have helped thousands of people discover veganism; but we want to reach millions more! We rely entirely on donations as we don't get any government funding. If you already support us, thank you from the bottom of our hearts, you are really making a difference! Please share our details with your friends and loved ones too, as every donation enables us to keep fighting for change.