Chocolate Berry Cake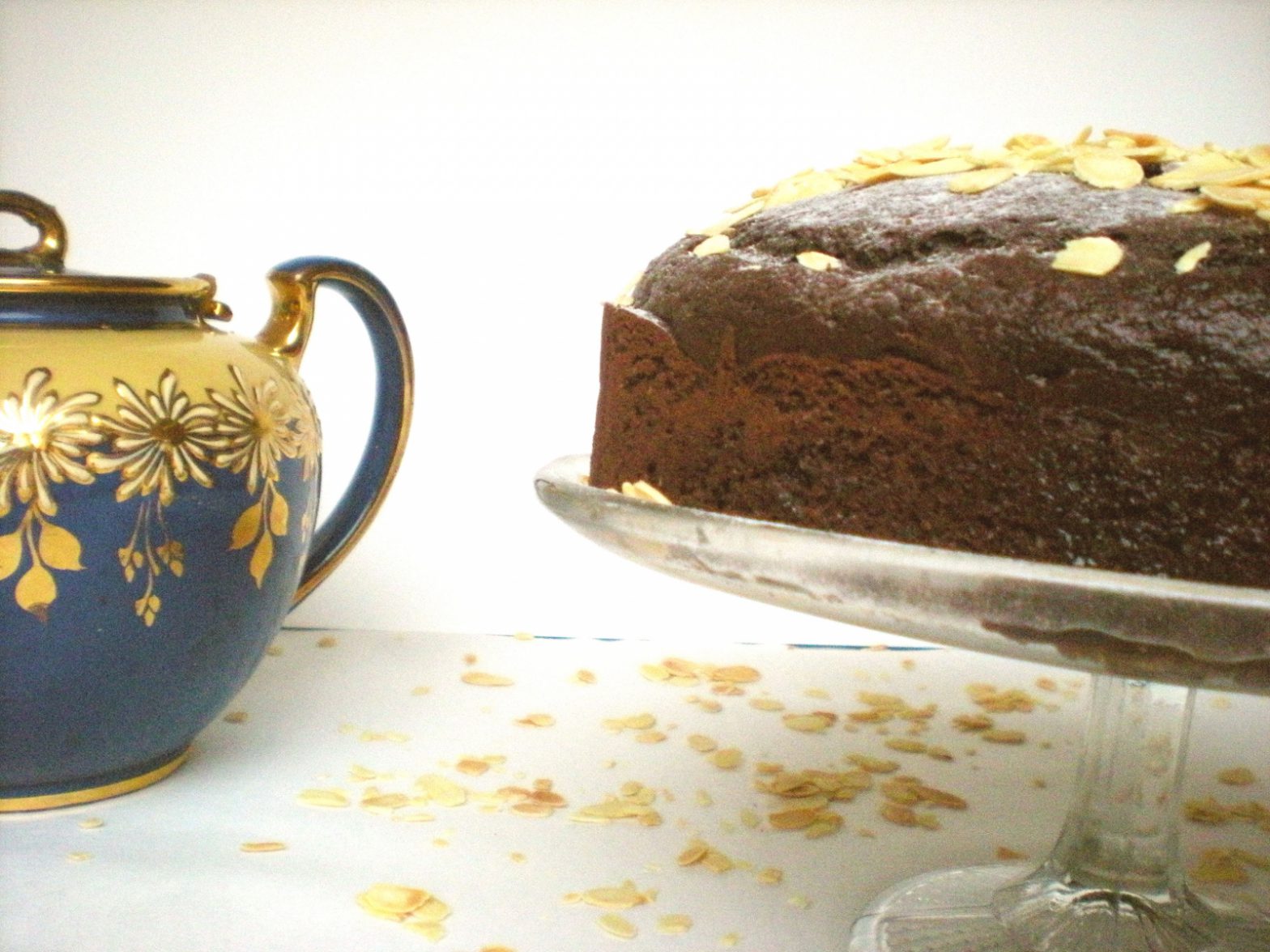 One of the best chocolate cakes ever! It's slightly squidgey in the middle so works best as a dessert, served warm with ice cream…
Gluten-free? Use gluten-free self-raising flour and baking powder- available from large branches of supermarkets or good health food shops. Most vegan margarines are gluten-free but check the label.
Nut-free? The recipe includes nuts but they can be omitted if not suitable for your diet.

Not too tricky
Ingredients
55g/2oz hazelnuts or flaked almonds
250g/9oz self-raising flour
85g/3oz cocoa powder
3 tsp baking powder
250g/9oz caster sugar
1½ tsp vanilla extract
120ml/4fl oz plain oil (not olive)
360ml/12fl oz soya milk
125g/4½ oz frozen raspberries or frozen mixed berries (don't use fresh – they are too soft to bake)
Instructions
1. Grease a 20cm/8 inch loose bottomed cake tin and line the base with greaseproof paper.
2. Preheat the oven to 180°C/350°F/Gas Mark 4 (NB. Reduce this if using a fan-assisted oven).
3. If using unroasted nuts, gently roast them in a non-stick frying pan until golden brown. Cool, then – if using whole hazelnuts – chop into small chunks.
4. Sift flour, cocoa powder and baking powder into a bowl. Mix in sugar, vanilla extract, oil and soya milk. Beat mixture until it becomes a thick batter and stir in the frozen berries – and nuts, if using.
5. Pour the mixture into the cake tin and bake for 35-40 minutes or, until the cake is cooked. Test with a sharp knife or toothpick – the middle should be slightly gooey.
6. Allow the cake to cool in its tin then transfer to a wire rack – or serve it warm. It is especially nice with dairy-free cream/ice cream or vanilla soya dessert.
Optional extras / notes
60 minutes preparation and baking time
Did you know that Vegan Recipe Club is run by a charity?
We create vital resources to help educate everyone – vegan veterans, novices and the v-curious alike – about vegan food, health and nutrition; as well as the plight of farmed animals and the devastating environmental impact of farming.
Through this work we have helped thousands of people discover veganism; but we want to reach millions more! We rely entirely on donations as we don't get any government funding. If you already support us, thank you from the bottom of our hearts, you are really making a difference! Please share our details with your friends and loved ones too, as every donation enables us to keep fighting for change.