Beetroot & 'Ricotta' Ravioli with Pistachio, Mint Pesto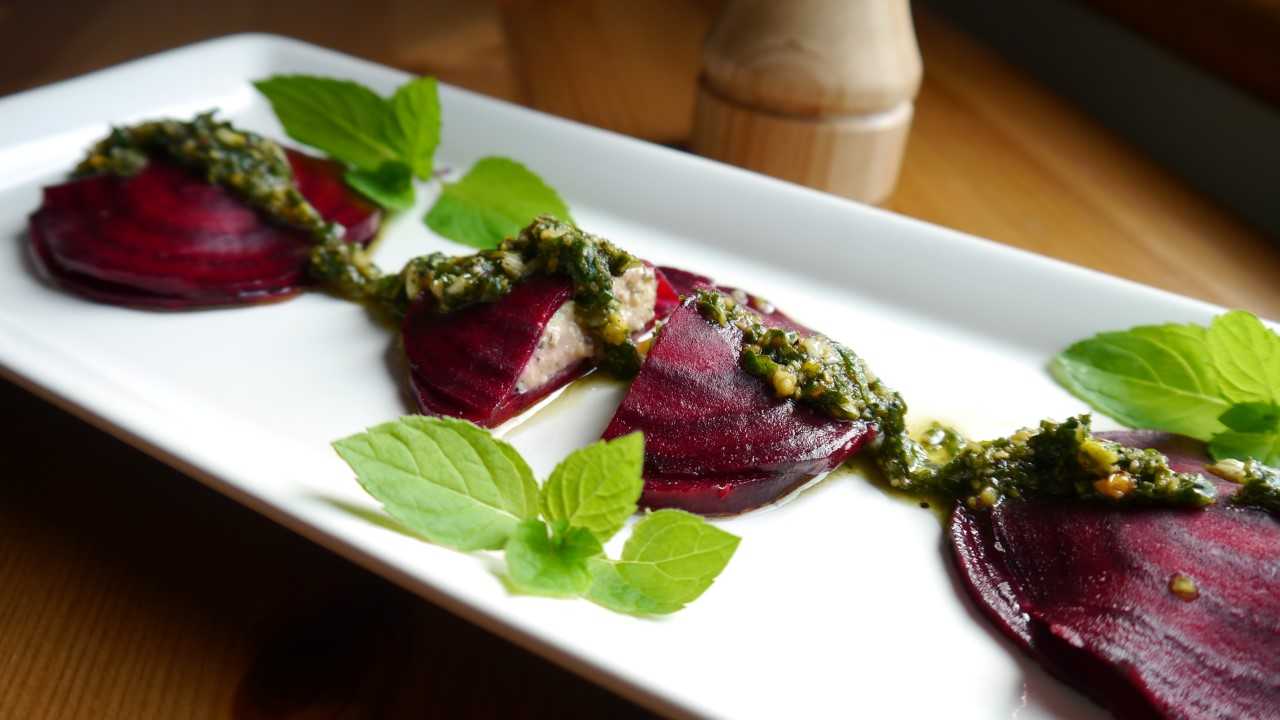 This is a very fancy dish that will impress at any dinner party and at the same time it's super simple to make so you could have it for an everyday lunch too… win win!

Not too tricky
Courtesy of Amrutha Lounge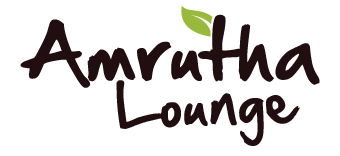 See other recipes by Amrutha Lounge
Meal
mains
lunches
sides-light-meals-and-salads
Ingredients
Beet Ravioli
2 large beets, sliced thinly on a mandolin
2 tbsp of salt (will be washed off afterwards)
Cashew Ricotta
185g/1½ cups of cashews, soaked for minimum of 2 hours
125ml/½ cup of water
4 cloves garlic, chopped very finely
1 tbsp nutritional yeast
1 tbsp of mixed, Italian herbs
Juice of 1 lemon
Salt, to taste
Pistachio 'n' Mint Pesto
Large handful of mint leaves
½ cup of pistachios
¼ cup of cold-pressed olive oil
2 cloves of garlic
¼ of a lime, juice from
½ tsp black pepper, freshly ground
Salt, to taste
Instructions
Beet Ravioli
Take the Beet slices and rub the salt onto both sides. Then allow the slices to sit in a bowl while you prepare the other parts of the dish. The beetroot will become soft within 10-15 minutes.
Cashew Ricotta
In a high speed blender, combine all the Ricotta ingredients and blend until you have the desired texture.
Pesto
In a food processor, process all the pesto ingredients until you have the desired texture.
Assembly
Wash all of the salt off the beetroot slices. To create the ravioli, place a beet slice on a plate and then put a teaspoon of the ricotta onto it. Place another beet slice over the top and press down the edges.
To finish, drizzle the pesto over the ravioli.
Did you know that Vegan Recipe Club is run by a charity?
We create vital resources to help educate everyone – vegan veterans, novices and the v-curious alike – about vegan food, health and nutrition; as well as the plight of farmed animals and the devastating environmental impact of farming.
Through this work we have helped thousands of people discover veganism; but we want to reach millions more! We rely entirely on donations as we don't get any government funding. If you already support us, thank you from the bottom of our hearts, you are really making a difference! Please share our details with your friends and loved ones too, as every donation enables us to keep fighting for change.