Basic Tomato Sauce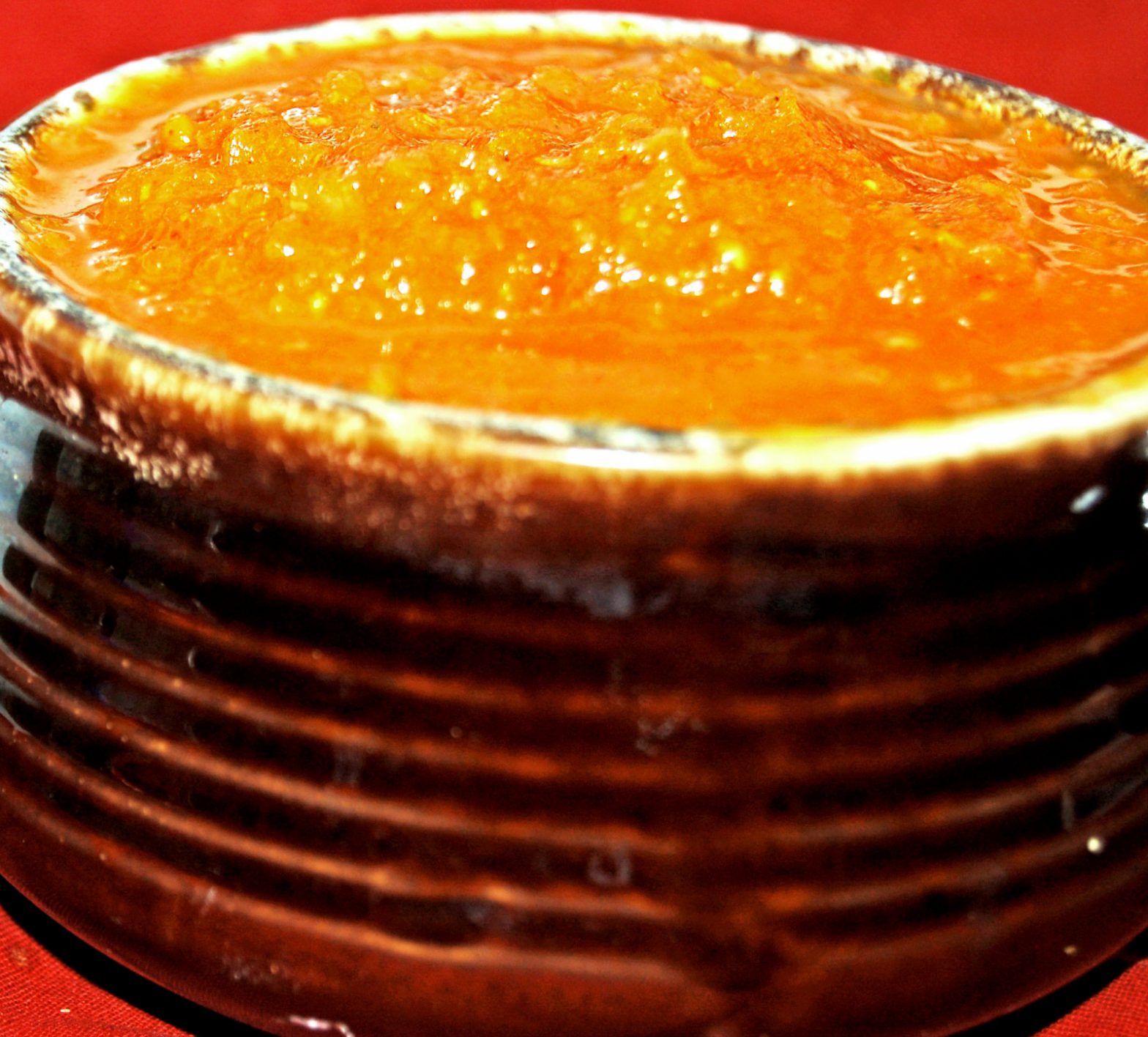 One of those standards that is very adaptable. Once you have made it a few times you can throw the recipe away and improvise! It's particularly good if you ever get a glut of ripe fresh tomatoes – or when tinned ones are on offer. Once cooked, it lends itself to many dishes – as a basis for a pasta dish; in a casserole; in a rice dish or with stuffed vegetables – lots of things. Making a big batch means it can be frozen in smaller portions.
How to cook
A slow cooker is the best method for this because it creates a richly flavoured and thick sauce – or just simmer on a heat diffuser on a very low heat, stirring occasionally.
Cooking the sauce the day before is another good method as it lets the flavours party.
For a quick fix, simmer for at least 15 minutes or until the sauce has thickened.
Reduce or omit the oil if you want a low-fat/diabetic-friendly or 5:2 low calorie recipe – use a couple of squirts of oil spray if necessary.

Easy








Ingredients
1 medium onion, chopped
2-3 large garlic cloves, crushed
2 tbsp olive oil (reduce this to 2 tsp if you want a low-fat version)
2 tins whole plum tomatoes OR 500g/1lb 2oz fresh, ripe tomatoes
1-2 tsp dried basil
¼ tsp dried oregano
Bay leaf
1 tbsp chopped fresh herbs other than above – eg, parsley or tarragon
Salt and black pepper to taste
½ tsp brown sugar or a tiny drizzle of agave syrup
Other options:

– chopped olives of any colour
– red wine, 60-120ml (1/4- 1/2 cup)
– chopped red pepper cooked in with the onion and garli
– chopped mushrooms ditto
– capers (rinsed and drained)
– cooked pulses – eg haricot beans/chickpeas/whole lentils – you get the picture! These can be blended in to make a smoother sauce
– Aurora Sauce: half tomato sauce mixed with half vegan cheezy sauce (see recipes elsewhere on the VRC)
– Sicilian/Middle Eastern-style. Add 2 tsp cinnamon – fry it in after the onions and garlic are softened and add a large handful of raisins or chopped apricots
– chilli, fresh, crushed dried or powder, to taste
– smoked paprika
– regular paprka
– allspice
– other fresh herbs, eg basil; oregano; thyme; sage
Instructions
1. Heat the oil in a heavy-bottomed pan. Gently fry (saute) the onion and garlic in the oil over a low heat until soft and translucent.
2. Stir to prevent sticking and add a little juice from the tomatoes if necessary. Add the cinnamon now if using (see options)
3. Add rest of tomatoes and chop them in a pan with a knife. They should be chunky but not too large, to retain some texture.
4. Stir in herbs and sugar/syrup – and red wine if using. Add the raisins/apricots now if making the Sicilian/Middle-Eastern style sauce (see above).
5. Choose your cooking method – see the recipe introduction. If you prefer a smoother sauce, it can be blended partially or entirely. Add other things that you fancy – see the list above – and blend again if appropriate.
6. Season to taste before serving.
Optional extras / notes
25-30 minutes – but make in advance if possible, as flavours develop better over time. Or see above for slow cooker tip.
Did you know that Vegan Recipe Club is run by a charity?
We create vital resources to help educate everyone – vegan veterans, novices and the v-curious alike – about vegan food, health and nutrition; as well as the plight of farmed animals and the devastating environmental impact of farming.
Through this work we have helped thousands of people discover veganism; but we want to reach millions more! We rely entirely on donations as we don't get any government funding. If you already support us, thank you from the bottom of our hearts, you are really making a difference! Please share our details with your friends and loved ones too, as every donation enables us to keep fighting for change.