Banana Ice Cream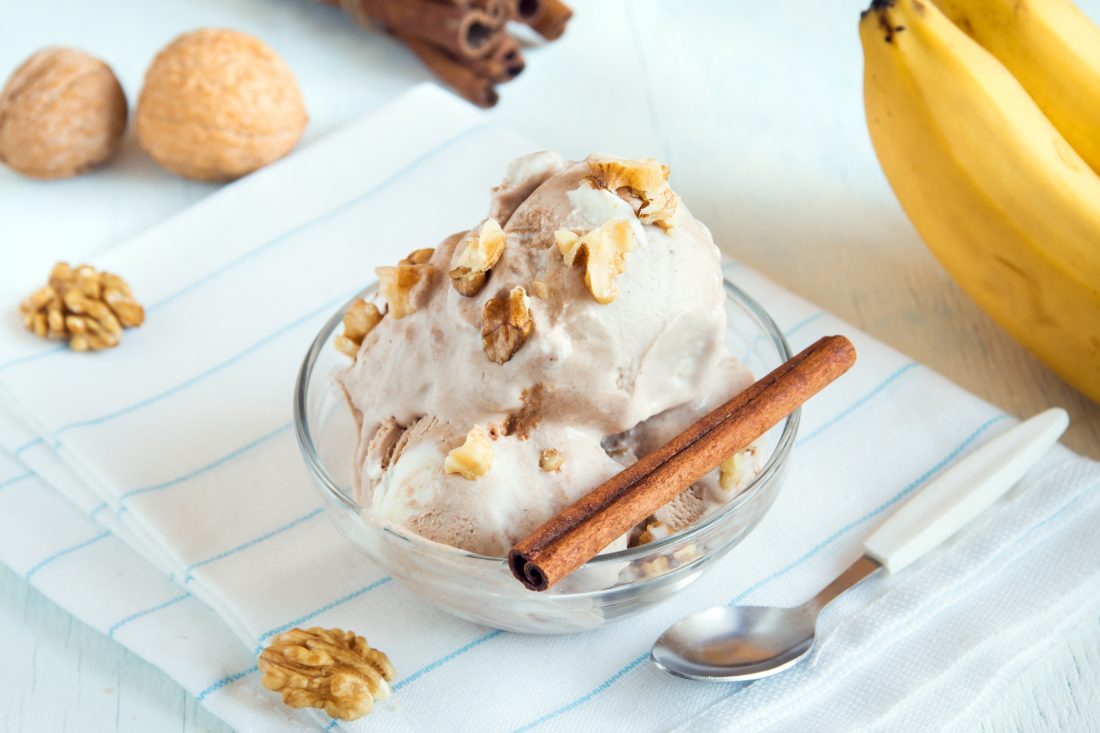 Simple and super tasty ice cream recipe from the University of Aberdeen!

Easy
Ingredients
8 bananas
2 tbsp lemon juice
400g vanilla sugar
500ml soya milk
500ml single soya cream
Instructions
Put the bananas into a food processor with the lemon juice and sugar and blend until smooth.
Add the milk and process again, briefly.
Pour into a jug and insert a piece of cling film directly on top of the liquid, sealing the cling film right up to the edge then up the side of the bowl. Excluding the air in this way will minimise the discoloration of the banana. Chill in the fridge.
When cold enough, combine with the chilled cream then churn.
Did you know that Vegan Recipe Club is run by a charity?
We create vital resources to help educate everyone – vegan veterans, novices and the v-curious alike – about vegan food, health and nutrition; as well as the plight of farmed animals and the devastating environmental impact of farming.
Through this work we have helped thousands of people discover veganism; but we want to reach millions more! We rely entirely on donations as we don't get any government funding. If you already support us, thank you from the bottom of our hearts, you are really making a difference! Please share our details with your friends and loved ones too, as every donation enables us to keep fighting for change.