Banana Cake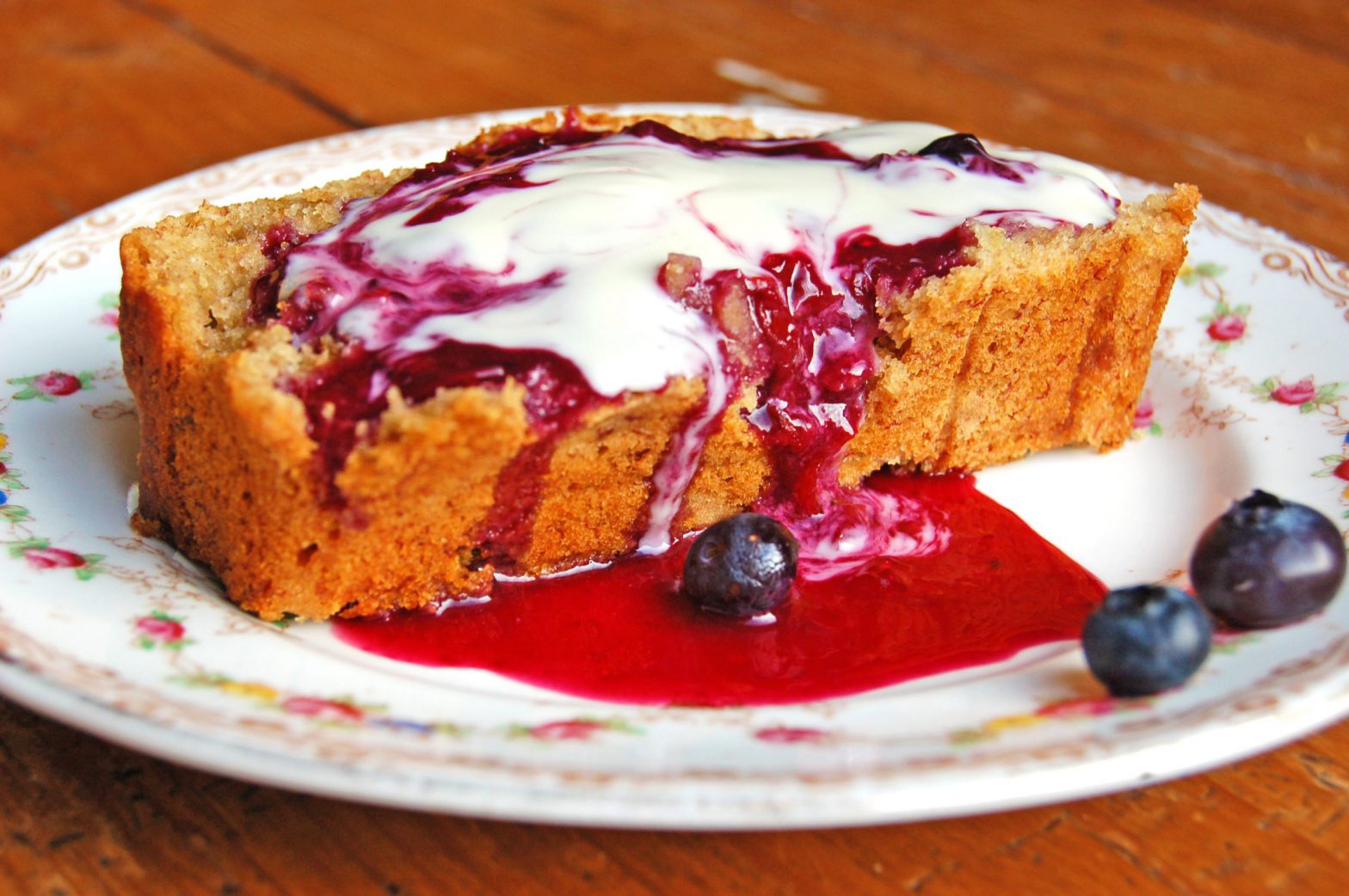 Is it a loaf, is it a cake? You decide. Whatever, it's quick to whizz up – although you'll need to hang around while it cooks. Set your timer or mobile alarm and do useful things (or put your feet up!)
Top Tip. Double the quantities and make two Banana Cakes – you can freeze one and it uses the oven more economically

Easy


Ingredients
3 large, very ripe bananas (those spotty ones on special offer are just the job. Cheap, too)
60g/2oz vegan margarine, eg Pure, Suma, Biona or Vitaquell OR 50ml vegetable oil (mild-flavoured type, eg refined plain veg oil or sunflower)
100g/generous 3oz soft brown sugar
250g/9oz self-raising flour. We like using half each fine wholemeal SR and white SR, but all-white works too. GF flour works too
1 tsp baking powder
1 tsp vanilla essence (not flavouring)
5 tbsp soya milk or other non-dairy milk
2-3 tbsp chopped dates or other chopped fruit of your choice. NB Ready-chopped dates are on sale in larger supermarkets and many health food shops
Optional: chopped walnuts/pecans/brazils – or sunflower seeds
Instructions
1. Preheat the oven to 180ºC/350ºF/Gas Mark 4 – a little lower if using a fan-assisted oven. Grease a large non-stick loaf tin with low-cal oil spray or a light coating of margarine/oil. Add a base layer of greaseproof paper too. Alternatively, use a loaf tin liner OR use a silicone loaf tin placed on a tray!
2. In a large bowl, mash the bananas in a bowl with a fork or potato masher. Add the margarine and cream it all together well – that is, mix it so it has a fairly creamy texture.
3. Add the sugar and mix in well.
4. Sieve the flour and baking powder then add the banana mixture and stir well.
5. To this, add the soya milk and vanilla essence a little at a time, mixing in well.
6. Add dried fruit – and nuts/seeds if using.
7. Spoon batter into the loaf tin and cook for 40-50 minutes until cooked through and golden brown on the top. Test after 40 minutes, using a toothpick – it should come out clean if it's ready – otherwise, put the cake back in the oven for another 10-20 minutes. If using a silicone baking tin, leave on the metal tray until cooled completely as otherwise the cake will split
8. Other baking tins? Leave to cool for a few minutes then turn out onto a wire rack and let it cool completely.
Optional extras / notes
10 minutes preparation, 40-50 minutes baking time
Did you know that Vegan Recipe Club is run by a charity?
We create vital resources to help educate everyone – vegan veterans, novices and the v-curious alike – about vegan food, health and nutrition; as well as the plight of farmed animals and the devastating environmental impact of farming.
Through this work we have helped thousands of people discover veganism; but we want to reach millions more! We rely entirely on donations as we don't get any government funding. If you already support us, thank you from the bottom of our hearts, you are really making a difference! Please share our details with your friends and loved ones too, as every donation enables us to keep fighting for change.