Anneka's Fitness Juice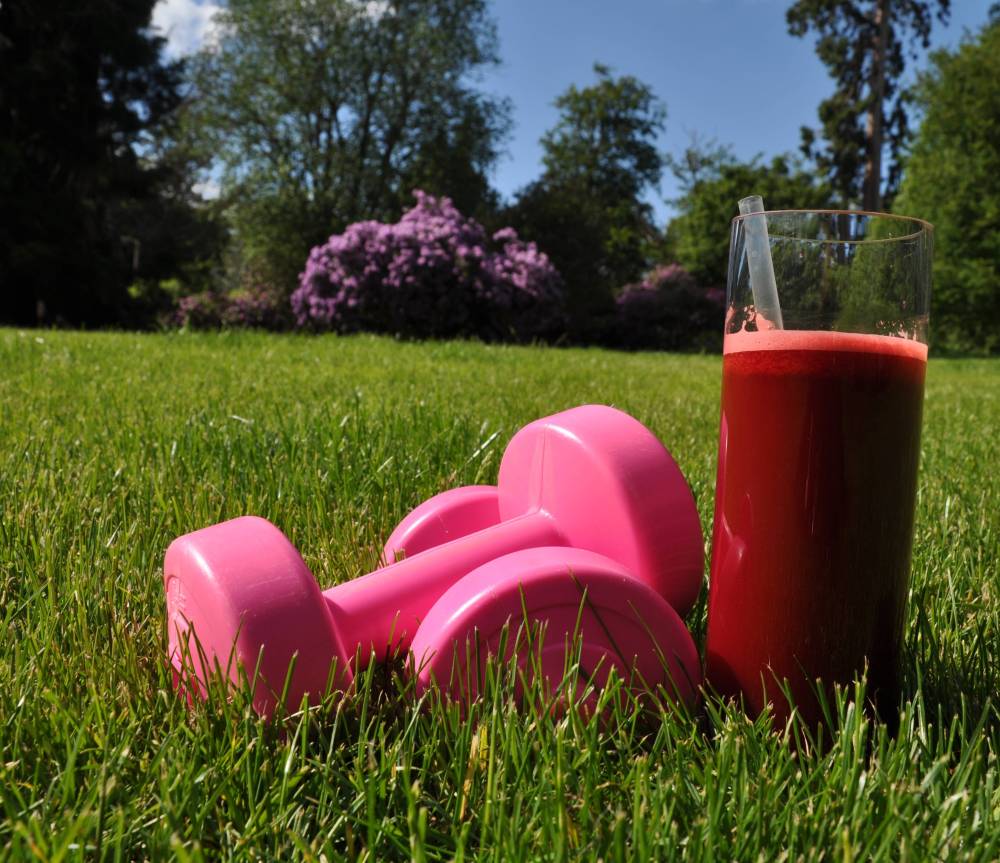 This will help you to feel fighting fit! Scroll down to the end to see the video of Anneka making the smoothie.

Easy






Ingredients
Beetroot – halved, keep skin on
Fresh basil, small bunch
2cm/1 inch ginger
2 carrots (peeled if not organic)
Pineapple chunks (about quarter pineapple)
Blueberries, a small handful
Equipment
Juicer
Blender
Instructions
Put carrots and a handful of basil in the juicer and juice.
Now pour the juice into the blender and add the pineapple chunks and some more basil. Blend for about 15 seconds.
Take a cup and put some blueberries & more basil leaves into the bottom. Pour the final juice on top.
Drink and feel invigorated!
Did you know that Vegan Recipe Club is run by a charity?
We create vital resources to help educate everyone – vegan veterans, novices and the v-curious alike – about vegan food, health and nutrition; as well as the plight of farmed animals and the devastating environmental impact of farming.
Through this work we have helped thousands of people discover veganism; but we want to reach millions more! We rely entirely on donations as we don't get any government funding. If you already support us, thank you from the bottom of our hearts, you are really making a difference! Please share our details with your friends and loved ones too, as every donation enables us to keep fighting for change.