VRC Team
Post published at May 18, 2011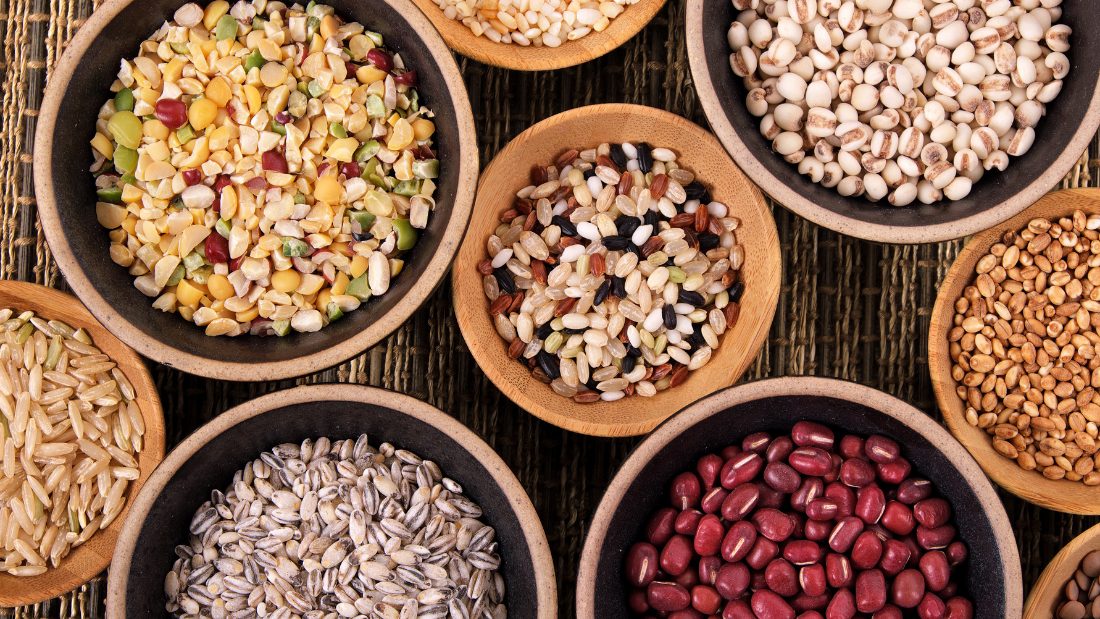 You will find many of these ingredients in good supermarkets – try foreign foods, veggie, allergy-free or organic sections in particular. And don't forget to explore your local independent health store and local Asian or Oriental store – they are often much cheaper for things like spices, pulses & rice – and crammed with other exciting goodies. With regard to some of the Thai and other international dishes, remember that if you can't get hold of the ingredients or are short of time, there are plenty of vegan and veggie-friendly ready-made sauces. Good brands include Geo and Meridian, but all supermarkets stock other makes, including their own.
Bulghur / Bulgur A grain made from cracked wheat, a little like cous-cous, but a slightly different colour. It's also the basis of a delicious salad named Tabbouleh
Ceps see Porcini Mushrooms
Cheese There are some fantastic non-dairy hard 'cheeses' available, including the Redwood's Cheezly range; Sheese's range and No-Moo.  Some of these are even melting, so they can be used on pizza or cheese on toast! Cream-style cheeses (like vegan Philly!) include Tofutti and Sheese brands: they come in plain and other flavours such as herb and chive and garlic.
Chickpea Flour (Gram or Besan Flour) is a tasty and nutritional addition to pancakes, as well as helping them to rise without eggs.  It's available in the Asian foods section of big supermarkets or Asian stores.  If you've ever eaten onion bhajis in an Indian restaurant, that's what binds them together!
Cous cous A grain made from wheat. It's used a lot in North African and Middle Eastern cooking. As well as being tasty, it's also very quick to prepare. You can buy it plain or in different flavour mixes.
Cream Try Alpro or Provamel's Soya Dream; Oatly for a single-style dairy-free cream. Sojatoo and Cremovita make a whipping cream. Use the single variety with sweet or savoury dishes for an added bit of richness and the whipping type for cakes, scones etc. Most supermarkets sell at least one type now and health food shops usually have a wider range.
Creamed Coconut You'll find this in the foreign foods section in a good supermarket, health food or ethnic store. It comes in a hard block but melts quickly.
Curry Pastes Fantastic for a quick, cheap curry! There are plenty of vegan varieties in your local shop. (many of Patak's range are suitable – they use a non-animal lactic acid). All Meridian's range of sauces are vegan too.  And don't forget your local health or Asian food store . Check the label for levels of spiciness and dodgy ingredients such as cream/yoghurt/whey etc.
Falafels Small spicy chickpea balls. Delicious in pitta bread with salad, tomato or else with rice, salad and minty yoghurt dip. Cauldron's version is lovely and found in most supermarkets. Or make them yourself, using tinned chickpeas for quickness – easy!
Fish Sauce No worries – a veggie alternative to this Thai ingredient is available from  health food shops! But if not, soya sauce will do as a substitute
Five-spice Powder found in the Chinese section of good supermarkets, or else health food/Oriental food shops. It's a mixture of delicious spices used in Chinese cooking, including star aniseed – and isn't hot, so no worries if you can't do chilli!
Flax Seed are the same as linseeds. These little seeds are a fantastic source of omega-3. Grind them up into a powder (meal) and add to your breakfast cereal or smoothie! 1 tbsp of finely ground meal mixed with a little water also acts as an egg replacer to bind cakes and other baked goods!
Galangal Used in Thai dishes, you can find this root (or powder) in good supermarkets or Oriental supermarkets. If you can't find it, substitute with a little grated fresh ginger – or just leave it out.
Hoisin Sauce A Chinese sauce used for stir fries. Available in most supermarkets, healthfood shops or delicatessens – just check no dairy such as whey or skimmed milk has been added.
Ice Cream Swedish Glace and Tofutti make delectable and animal friendly ice creams (ie, they contain no dairy or other animal products). They're available in several yummy flavours and found in most supermarkets and health food shops.
Kaffir Lime Leaves A wonderfully fragrant Thai herb which you'll find in the foreign food section of good supermarkets, delicatessens, health food shops and Oriental supermarkets.
Linseed Also known as flax seed. This little seed is a wonderful source of Omega-3 and much safer than fish oils, which are likely to be contaminated by dangerous pollutants. Buy linseeds loose & grind up, store in an airtight jar in fridge and sprinkle about a teaspoon a day on your breakfast cereal or other food. You can also buy cold-pressed linseed oil to use in salad dressings (don't heat it up!).
Mayonnaise Try the vegan variety – it's egg free & delicious. Good brands include Plamil and Granovita – you can find them in good supermarkets as well as health food shops. Or make your own mayo with our easy recipe.
Miso Japanese savoury paste which comes in different flavours and intensity. Good brands include Clearspring and Sanchi. These are available in some supermarkets – Sainsbury sell it – and health food shops. The lighter in colour the milder the taste, the darker the richer. The dark and medium varieties make a really rich, tasty base for soup – the Samurai used to eat miso soup to keep them strong! To retain its healthy natural enzymes; don't boil it but mix in a paste with a little cold water and add to your soup/sauce just before eating. The pale or 'sweet' varieties are fantastic added to a vegan cheezy sauce.
Muscovado sugar Darkish brown sugar available in most good supermarkets. If you can't find it, ordinary brown sugar will do at a pinch.
Nuts and Seeds A delicious and nutritious part of a veggie diet. They provide protein, healthy fats and Omega 3 or 6. Buy (and eat!) in small quantities, store in a jar in the fridge and use in savoury dishes, including salads. For a yummy healthy treat, dry roast sunflower seeds in a heavy frying pan then add a little shoyu at the end.
Nut Butters See Peanut Butter.
Parmesan An Italian cheese, not usually vegetarian and never vegan. However, a vegan alternative in little tubs called Florentino Parmazano is available from good supermarkets such as Tesco and Sainsbury, as well as health food shops.
Peanut Butter Not just for spreading on toast! It's also fantastic used in a satay sauce to go with veggie kebabs or stir fry with noodles.Try the non-sweetened brands – they are much nicer. You can also buy cashew and almond nut butters, which are more expensive but gorgeous.
Pesto If you have used this before you'll know that it's a taste of Italian sunshine. The sauce is made traditionally from fresh basil, pine nuts and Parmesan cheese – but there are also several very good vegan versions. Look out for Meridian (available from Free From sections in large supermarkets, including Tesco) and also Zest, Suma and MotherHemp brands. It's also wonderfully easy to make!
Polenta This is also known as corn meal. It's pale yellow and used a lot in Italian and Central/South American cooking. You will find it in good supermarkets, delicatessens and health food shops.
Porcini Mushrooms also known as ceps. These dried mushrooms are absolutely flavour-packed and a few go a long way. They are used a lot in Italian cooking and are available in supermarkets , delis or health food shops. Soak them in hot water for 20-30 minutes and use the stock for soup, sauces etc. Remember to drain with kitchen paper to get rid of any little bits of grit.
Rice Experiment with different varieties, including brown and white. Brown is nutty, delicious and more nutritious than white, while taking longer to cook. Basmati white is fragrant and lovely with curry dishes.
Seitan Imitation meat made from wheat gluten – pronounced like Old Nick himself, it's much better than it sounds and actually very tasty! Good in wraps, stews and pies. Available from health food shops.
Seeds See Nuts and Seeds
Shallots Small type of onion. Available in supermarkets or greengrocers.
Shoyu Not just any old soya sauce, but a wonderful ingredient that adds depth and richness to all kinds of foods – good brands are Kikkoman (found in most supermarkets) and Essential, Suma or Clearspring. See also Tamari
Tahini Sesame seed paste, used to make hummus. It's also great used watered down with shoyu and fruit juice as a basis for a savoury sauce to go with a stir fry. I use it on toast instead of margarine – delicious with yeast extract! Tahini the wonderfood is very nutritious, being chock full of calcium and protein. If the oil has floated to the surface, give it a good mix in the jar with a fork before eating.
Tamari Very like shoyu but wheat-free as well as being a little richer and stronger – and a bit more expensive. Available in large branches of good supermarkets, delis and health food shops.
Tempeh Pronounced tempay, this soya-bean based product is made by Impulse and found in the freezers or chill cabinets of good health stores and delis. You can buy it in a whole block (frozen) or in plain & marinated strips.  The marinated strips make a great alternative to bacon! As well as being high in protein and easy for the body to digest, the plain variety is fantastic in Japanese or other oriental-style food (Thai curry for example) whereas the strips make lovely sandwich fillers. It tastes quite nutty and has a dense, chewy texture.
 Yeast Flakes, nutritional – a brilliant ingredient (not to be confused with brewers'  yeast!). Used as a condiment or to add to hot food. Particularly good to make vegan cheezy sauces – search under yeast flakes in our recipe section. Tastes good and is also high in B-vitamins.
Yoghurt Yes, of course you know what that is! But did you know you can now buy a fantastic dairy-free version in most supermarkets, as well as health food shops? Alpro and Provamel make excellent plain and fruity varieties, available in most good supermarkets and health food shops. Other brands include Tesco, Sojasun and Sojade.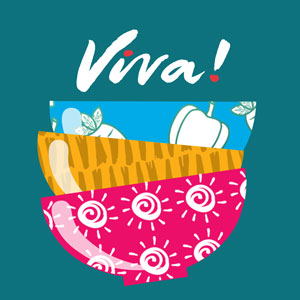 The author
This post was written by VRC Team
Vegan Recipe Club is part of the UK's leading vegan charity, Viva!. We have hundreds of delicious vegan recipes; from easy weeknight dinners to showstopper desserts, and everything in-between! Keep your eyes peeled for new recipes each month developed by our expert team of foodies and from guest chefs too.