Pia Werzinger
Post published at February 3, 2022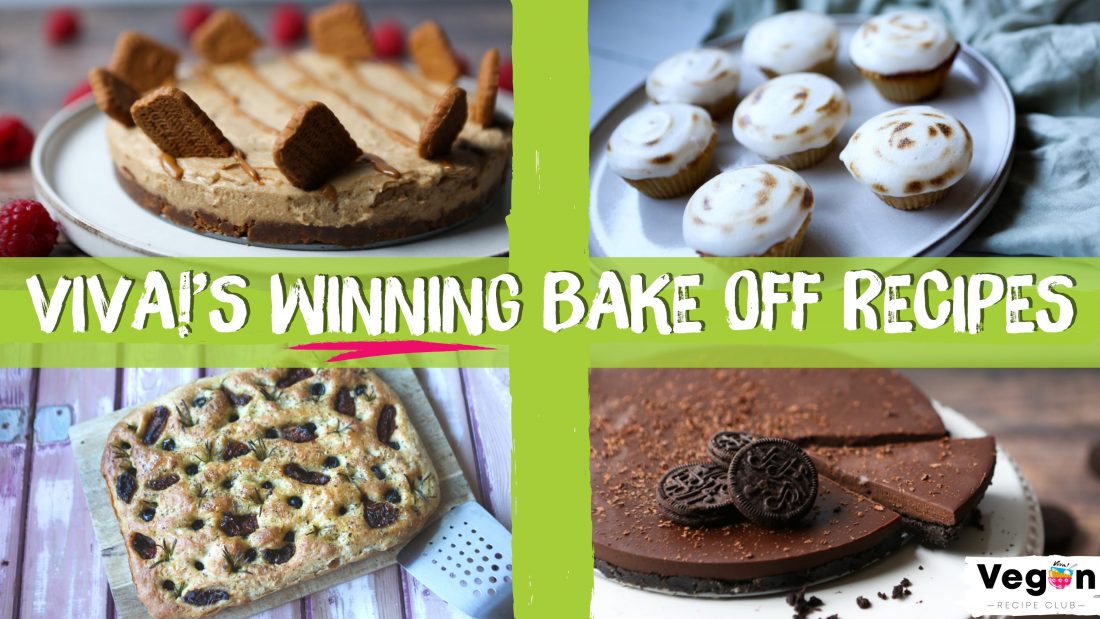 When the Great British Bake Off re-appeared on our screens for its 12th series in September last year, we couldn't have been more psyched!  For the first time in the history of the show, it featured a vegan contestant – Freya Cox.
Inspired and motivated by this amazing news, we initiated our very own baking competition here at Viva! HQ, featuring a range of beautiful, delicious and creative bakes.
Of course, everyone is a star-baker in our eyes, with showstopper potential for each and every treat presented. All participating staff showed baking skills which would have made Paul Hollywood proud – some that were definitely worthy of that famous handshake! However… there sadly can only be so many top spots, and only one overall winner.
Viva!'s Great British Office Bake Off winning signature bakes: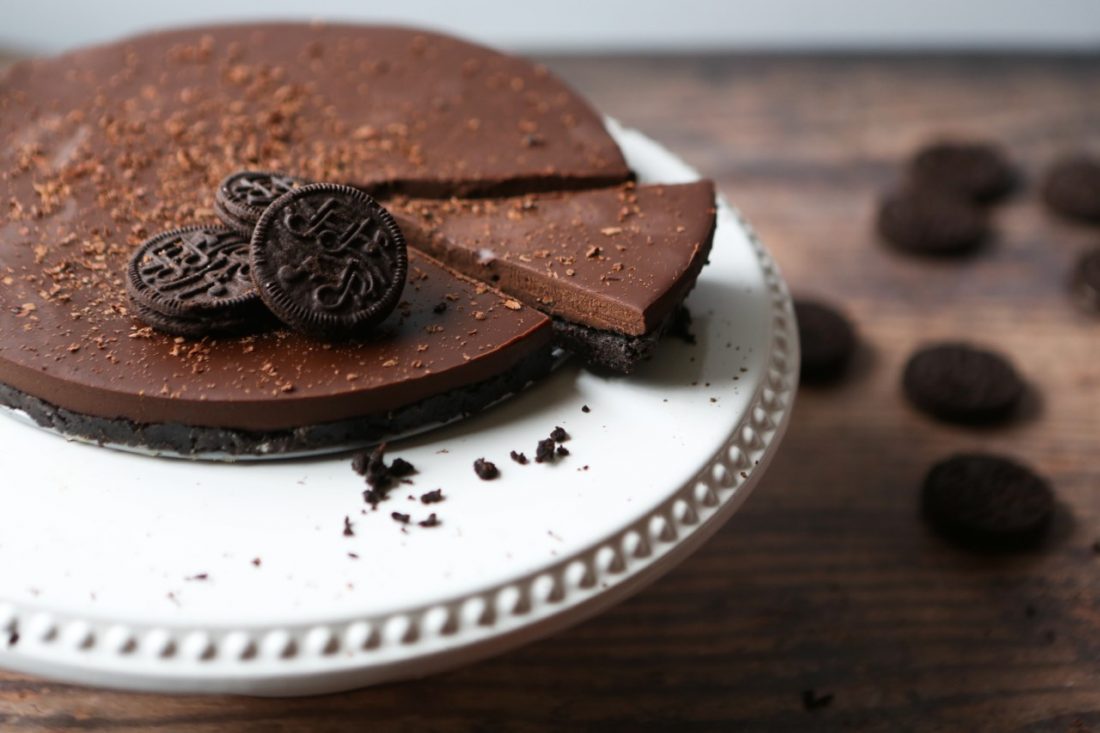 This decadent torte was the first dessert Viva!  Campaigner, Alice, made as a vegan and continues to be a staple of hers. Her Viva! Bake Off recipe is super simple and such a crowd-pleaser for both vegans and non-vegans alike!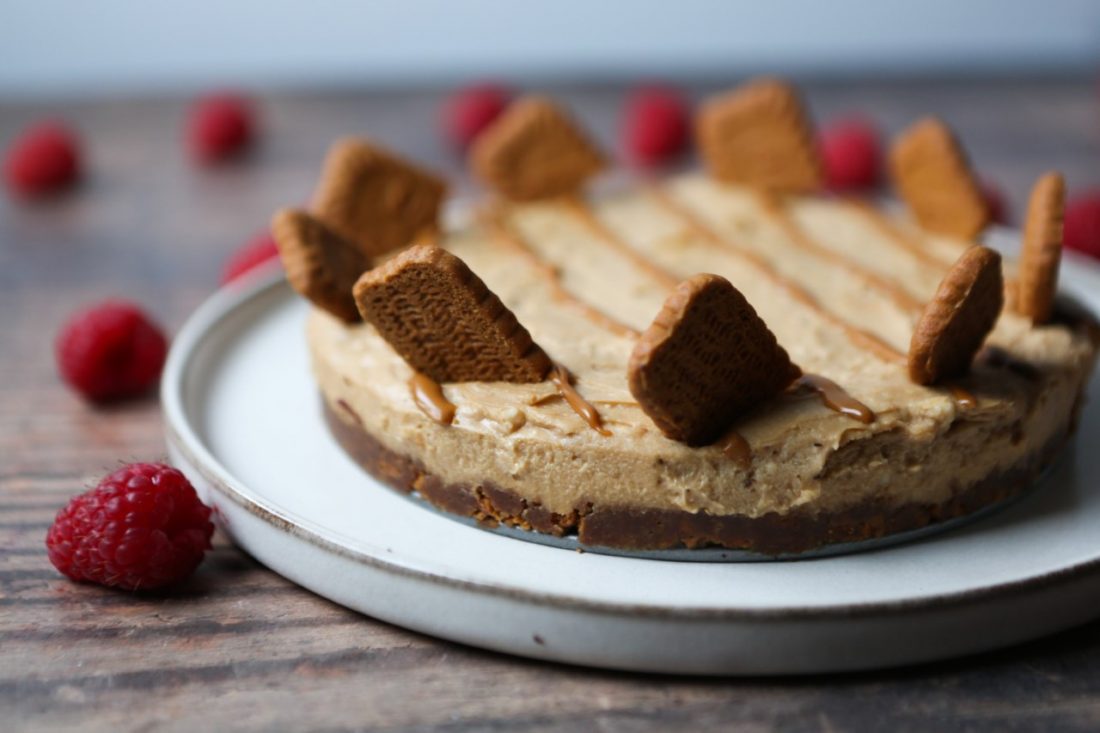 Viva!'s Merchandise and Office Administrator, Charlotte, chose to make this Biscoff cheesecake for our Viva! Bake-Off as it's delicious, indulgent and super easy to make!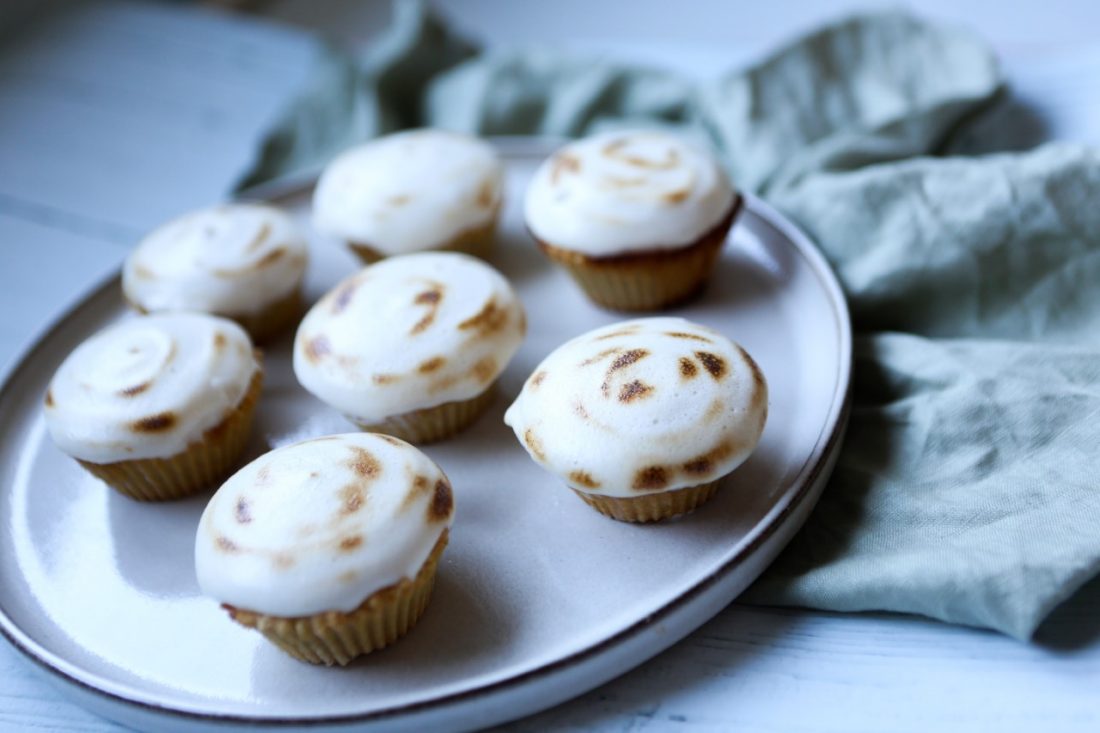 Viva!'s Executive Assistant to Director, Jess, was inspired to make lemon meringue tarts for the Viva! Bake Off because it's something she's really missed since going vegan, and sadly a vegan version isn't readily available from the supermarket – yet!
And the Overall Viva! Bake Off Winner: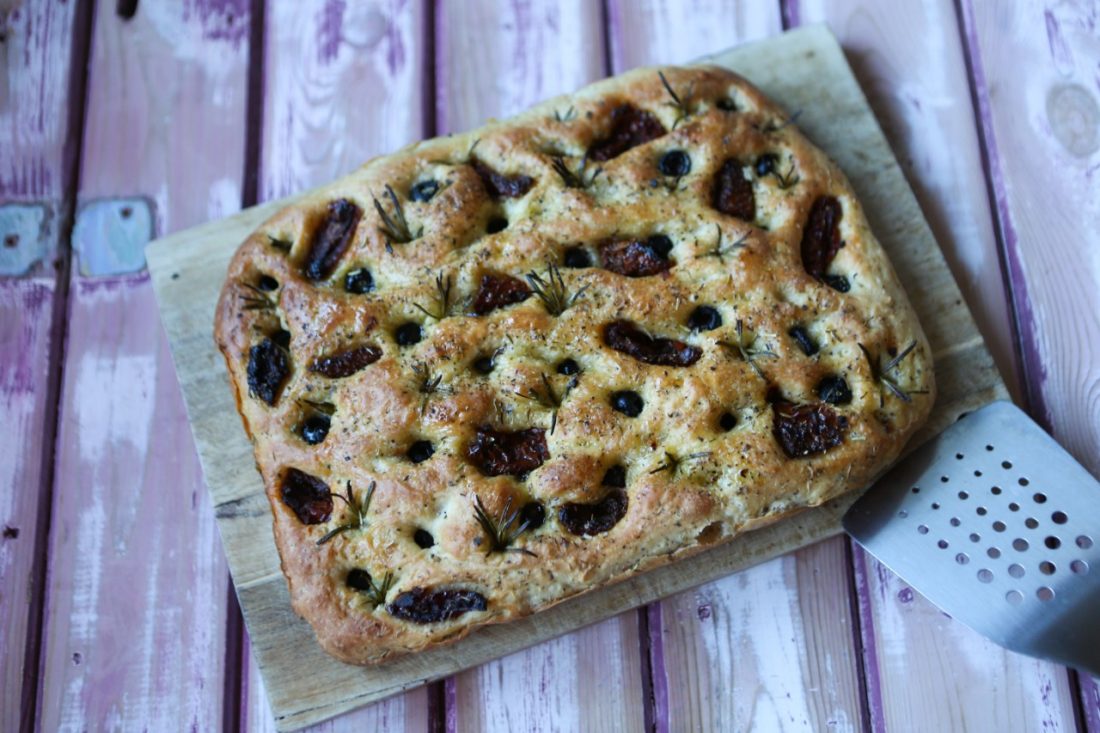 Lucky that bread is one of Conor's (Viva!'s Web Content Editor) favourite foods to eat and make, as it won him the competition! According to Conor: "It was a no-brainer!" We couldn't agree more.
With many thanks to all Viva! staff who participated in the 2021 Viva! Great British Office Bake Off, and congratulations once again to all winners.
Continue the conversation and tell us your favourite vegan alternatives: Facebook | Instagram | Twitter | Pinterest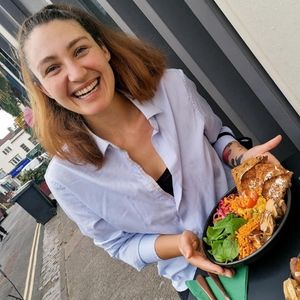 The author
This post was written by Pia Werzinger
As Viva!'s food and cookery media coordinator, Pia is keeping you up to date on the latest recipes and vegan food news on our Vegan Recipe Club socials.