VRC Team
Post published at January 16, 2012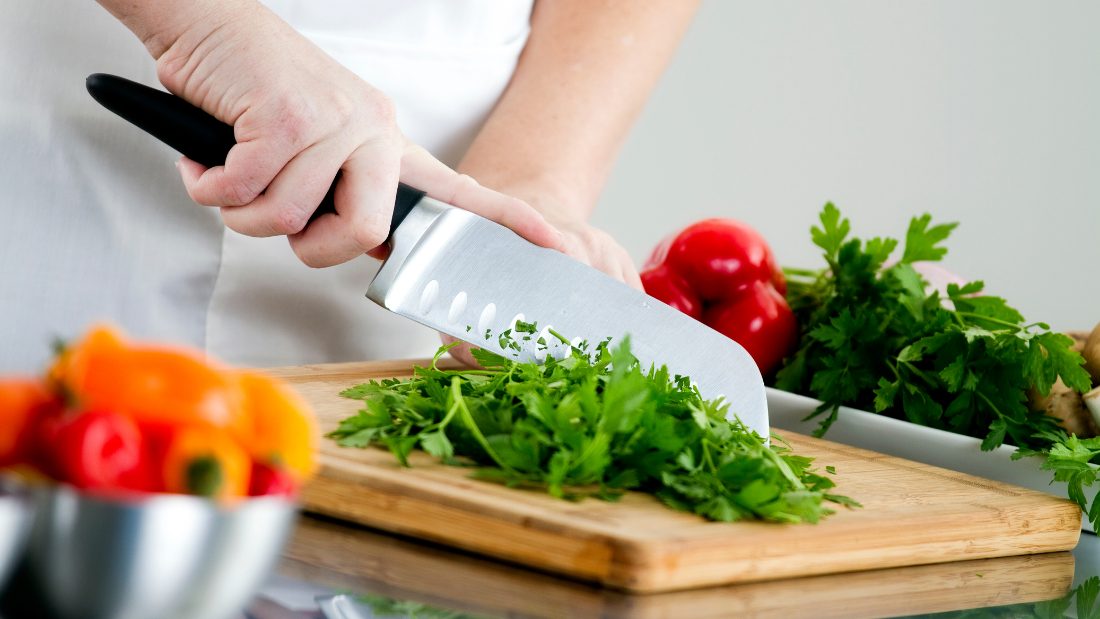 For the newer or less confident cooks amongst you, we hope this section will provide some useful tips.
Vegetable preparation is often seen as arduous and time-consuming, but like all things, it's all in the technique! One of the most basic cooking tips I ever learned was onion chopping and it's saved me hours. Having a simple technique and a systematic approach to preparation means you can get vegetables ready for a meal very quickly and easily. Just follow the advice and photographs!
The examples we used are also commonly-used vegetables in other dishes: onion, carrot, broccoli and pepper, so the chopping technique can easily be adapted for other types of cooking.
Equipment
We deal with equipment elsewhere in the Recipe Club, but for chopping there are only a few essentials.
1. A good knife – you don't need to spend a fortune, but it needs to feel comfortable to handle and it must be very sharp, otherwise chopping really is a pain! Buy an easy-to-use knife sharpener while you're at it. IKEA do great knives and sharpeners – and they are affordable too!
2. A fair-sized chopping board gives you room to manoeuvre and means things don't fall off the edge of your work surface so easily. I prefer wooden chopping boards or failing that, plastic. Either variety is perfectly hygienic if given a good scrub with some detergent, hot water and a brush or pan scourer. If using a wooden board, don't soak it in very hot water as the wood will warp. Rinse all boards in cold water and let them air dry in the dish rack or behind the taps.
3. A vegetable peeler is also useful for winter root vegetables, which tend to be older with tougher skins! (It's best to use a vegetable scrubber on young-ish veg to retain more nutrients). As you'll see, peelers are also good for peeling off the outer layer of stalk on large pieces of broccoli – this bit is woody and pretty indigestible.
4. Finally, get mindful when you chop. Multi-tasking is the last thing you want to do with a sharp knife! And don't forget, a blunt knife can slide off food and cut you. Tuck your fingers in so the top edge of the knife rests against your knuckles not your fingertips.
That's more or less it – let's get choppin'!
More veg chopping pictures to follow… watch this space!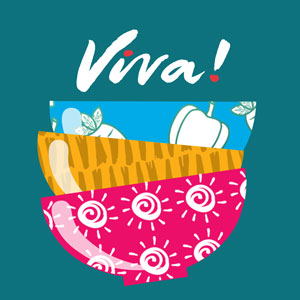 The author
This post was written by VRC Team
Vegan Recipe Club is part of the UK's leading vegan charity, Viva!. We have hundreds of delicious vegan recipes; from easy weeknight dinners to showstopper desserts, and everything in-between! Keep your eyes peeled for new recipes each month developed by our expert team of foodies and from guest chefs too.