Pia Werzinger
Post published at June 30, 2023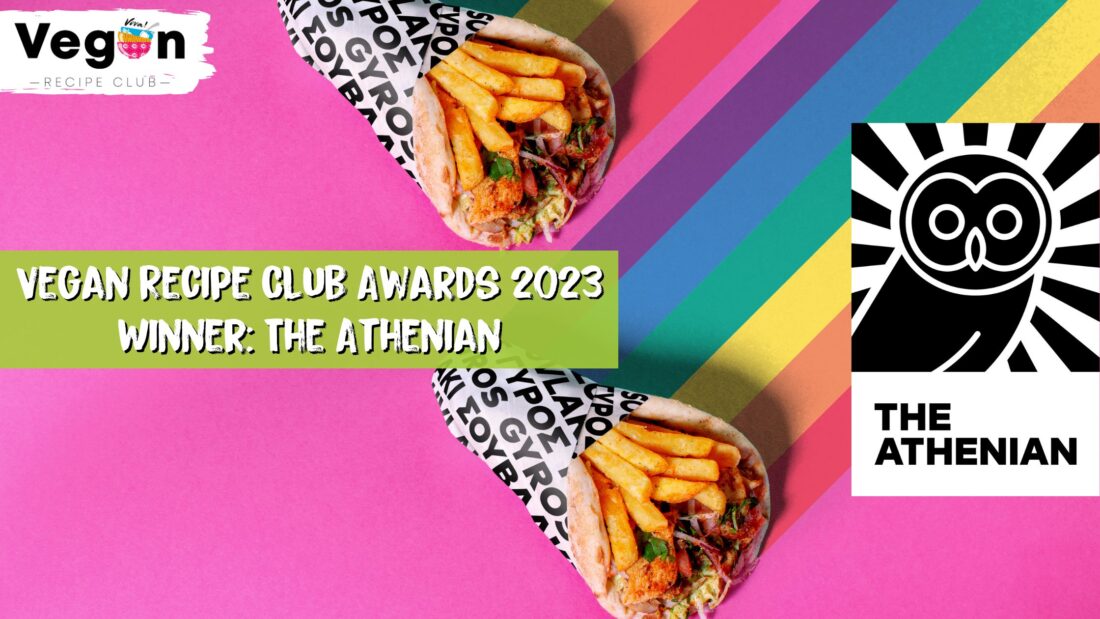 The Athenian's little owl has flown since 2014, growing from a humble market stall in London. Since then, The Athenian has come a long way. Tim Vasilakis and his team have just won their fourth award as 'Top Vegan-Friendly Eatery' in Bristol, all thanks to an innovative menu that transforms traditional Greek food into a culinary adventure that bursts with flavour and creativity.
Souvlaki, gyros and halloumi fries: but make them plant-based
Featuring Mighty Chickn gyros and Heura's fried chicken alternatives in their latest menu update, Greek food couldn't get any yummier. The protein-packed pieces are marinated with a house blend of aromatic herbs and spices and served on warm, fluffy pita bread. Toppings include an array of fresh salads plus a selection of vegan-friendly dips and sauces such as hummus, Athenian sauce, fiery chilli sauce and gyros sauce made with vegan mayonnaise.
But that's not all! All plant-based options can be served as wraps or boxes, or as it is the case for the tomato croquettes, courgette bites, and vegan halloumi fries, ordered as starters and sides.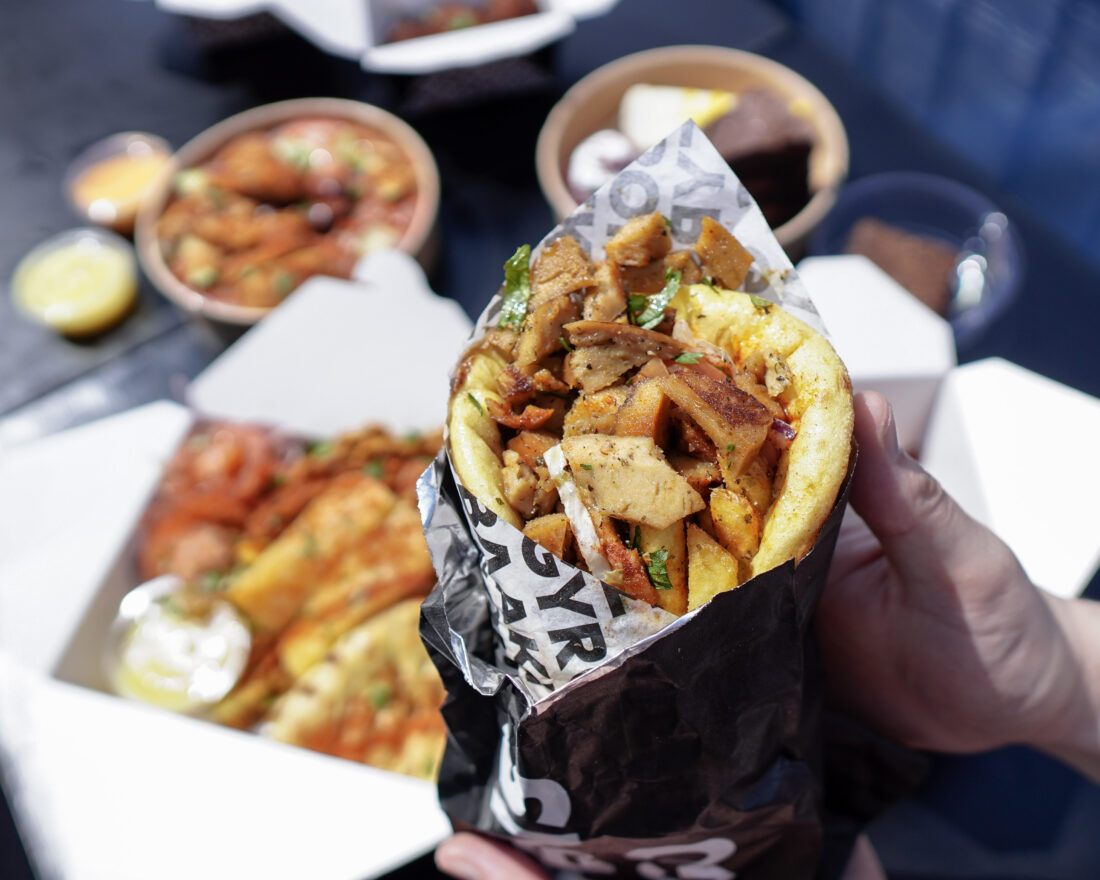 – The Athenian Plant-Based Gyros
Yes, you heard that right!
The Athenian's pea-protein-based vegan halloumi fries aren't just better for the environment and your health, they've also expedited their menu to 75% plant-based. The decision to shift towards a more plant-forward menu is driven by The Athenian's desire to reduce its CO2 emissions and environmental impact. That's why all packaging is biodegradable and no single-use plastic is stocked at any of their shops. In addition, The Athenian has recently launched exclusive Meat Free Mondays on Deliveroo to increase awareness of how delicious vegan food can be.
Healthier options with no flavour compromises
The Fried Chickn by Heura is a true game-changer for delicious and satisfying plant-based chicken. Made with 100% vegan ingredients, it is crispy, juicy, and full of flavour. It holds a Nutri-Score of A and comes with 16g plant-based protein per fillet that's also rich in vitamin B12.
The second meat alternative, Mighty Chickn Gyros, is a healthy and tasty alternative to traditional gyros. It is made with sustainable, non-GMO ingredients such as pea protein, wheat protein and oats to achieve a texture-filled meat-free bite. It's also soy- and preservative-free and low in carbs.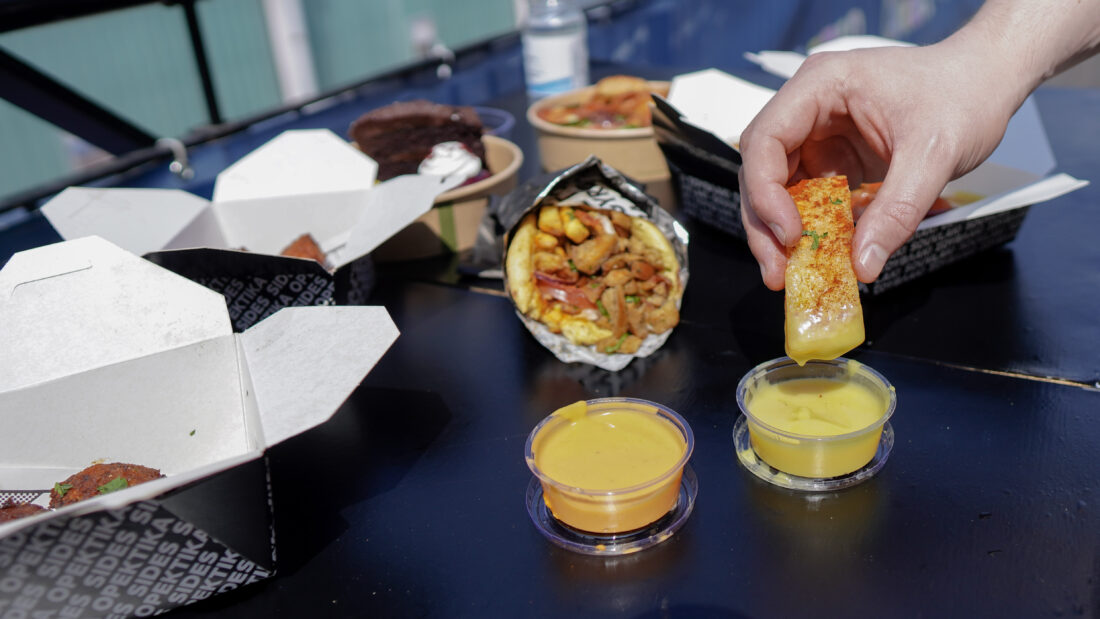 – The Athenian Vegan Halloumi Fries with Dips
Desserts, please!
Last, but not least, we need to talk about The Athenian's vegan dessert options. Looking at their menu, a whopping 70 per cent of sweet treats are vegan-suitable! None of them cut any corners either: no matter if you're in the mood for a three-layered chocolate fudge cake, refreshingly zingy lemon swirl cheesecake or heavenly bites of red velvet mini cakes, there's an option for everyone available.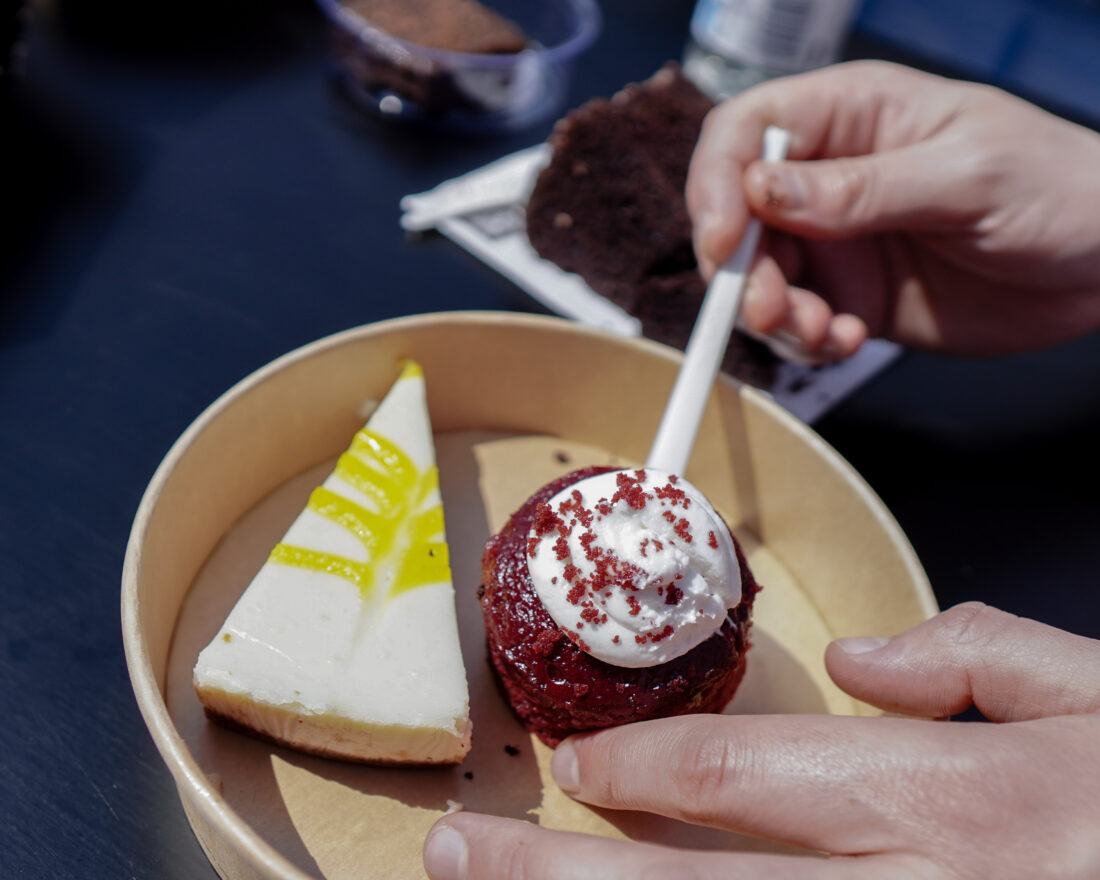 – The Athenian Red Velvet Mini Cake and Lemon Swirl Cheesecake
The Future is plant-based
"Our commitment to reducing our environmental impact is a top priority and we're proud to be able to offer our customers delicious, sustainable options without compromising on protein content, nutrition or flavour!" says Tim Vasilakis, founder of The Athenian.
We feel all that's left to say to this is Καλή όρεξη! (Bon appétit!)
Availability
The Athenian takeaway deliveries are available via Deliveroo in Birmingham, Brighton, Bristol, Glasgow, Leeds, Manchester, Milton Keynes and Nottingham, and walk-in outlets are available in Bristol, Shoreditch, Victoria, and White City.
Continue the conversation
 Looking for something homemade? You can find delicious vegan dishes from across the world in the recipe section of our Vegan Recipe Club webpage. And while you're there, make sure to download our handy app for on-the-go!
Don't forget to share & say hi over on Facebook | Instagram | TikTok | YouTube | Twitter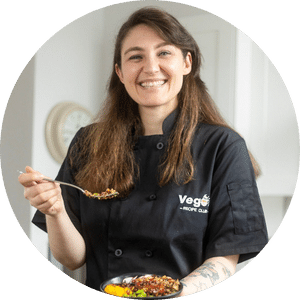 The author
This post was written by Pia Werzinger
As Viva!'s Food and Cookery Digital Media Manager, Pia is keeping you up to date on the latest recipes and vegan food news.