VRC Team
Post published at March 24, 2011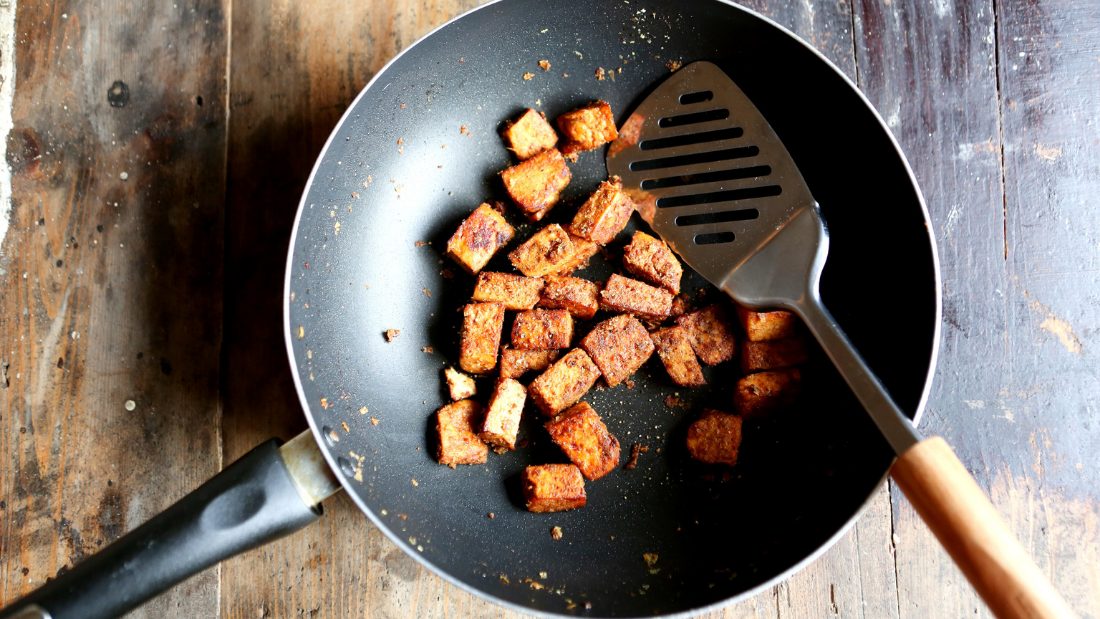 Tofu: What to buy & How to cook it
Tofu cookery demos are probably the most popuar we ever do at events!
Lots of people have a 'bad experience' with cooking tofu from scratch, hence this article. However, it is really simple once you know a few basics. And of course, there are plenty of ready-cooked flavoured varieties now so don't despair!
Tofu is the Japanese word for beancurd
It has been used widely in Oriental countries like China, Thailand, Japan, Vietnam etc for thousands of years. It is made by making soya milk from ground up soya beans then setting it with a natural setting agent and pressing to remove excess liquid. The process is very similar to cheese-making. This creates a food that is very high in protein and generally low in fat. It is one of the richest and cheapest source of protein available in the world. It comes in several varieties, textures and flavours – see below.
All tofu is sold in packets or cartons, either fresh or longlife. Cauldron Foods brand is the most well-known brand in supermarkets in the chilled cabinets but there are equally good or better varieties in health food shops and Oriental supermarkets. We like to buy tofu made from organic or clearly labelled non-GM beans, for obvious reasons, but it all depends on your budget.
Types of tofu 
Plain – usually medium, firm or very firm – firm/very firm is best for stir-fries and frying in cubes. It has a very subtle taste, but because it absorbs flavours so well it has many uses, from savoury to sweet. Drain, press with weights as in our picture and dab with a clean cloth or kitchen towel before frying up or roasting – this helps it to crisp up more. You can press it like this or buy a dedicated tofu press for a few quid!
Pre-marinated and/or deep-fried pieces (Cauldron and other brands).
Deep fried pieces from Oriental supermarkets are amazing and quite cheap – they can be added whole or sliced to dishes and heated up.
You can also marinate plain tofu yourself, using soya sauce,garlic, grated ginger and/or spices, which is cheaper than buying it ready-made.
Smoked – very good in our lovely Quinoa and Smoked Tofu Salad. Serve as a starter or side salad.
Silken – firm or soft. Silken tofu is sold in longlife tetra packs in many large supermarkets (look in world foods or free from sections), eg Blue Dragon or Morinaga brands.  It can also be bought fresh, eg Taifun or Unicurd. Both longlife and fresh silken tofu are available in Oriental stores.  It is particularly good as an egg substitute in quiches, cakes and puddings (eg cheesecake or chocolate mousse) and makes very good mayonnaise.  However, it doesn't fry well, so don't try using it for a stir-fry (unless you really like a sloppy, scrambled addition!)
Pre-flavoured eg Taifun – this company makes excellent very firm, dense flavoured tofu that can be eaten raw or cooked. Try Smoked (two types); Tofu Rosso; Basil; Hazelnut and more. Taifun is a highly ethical company who even use soya beans grown in Germany and Austria!
Why not browse through our many tofu recipes? Two of our favourites have to be Black Pepper Tofu or Keralan Coconut Scramble.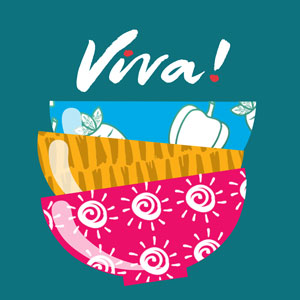 The author
This post was written by VRC Team
Vegan Recipe Club is part of the UK's leading vegan charity, Viva!. We have hundreds of delicious vegan recipes; from easy weeknight dinners to showstopper desserts, and everything in-between! Keep your eyes peeled for new recipes each month developed by our expert team of foodies and from guest chefs too.