Pia Werzinger
Post published at September 21, 2023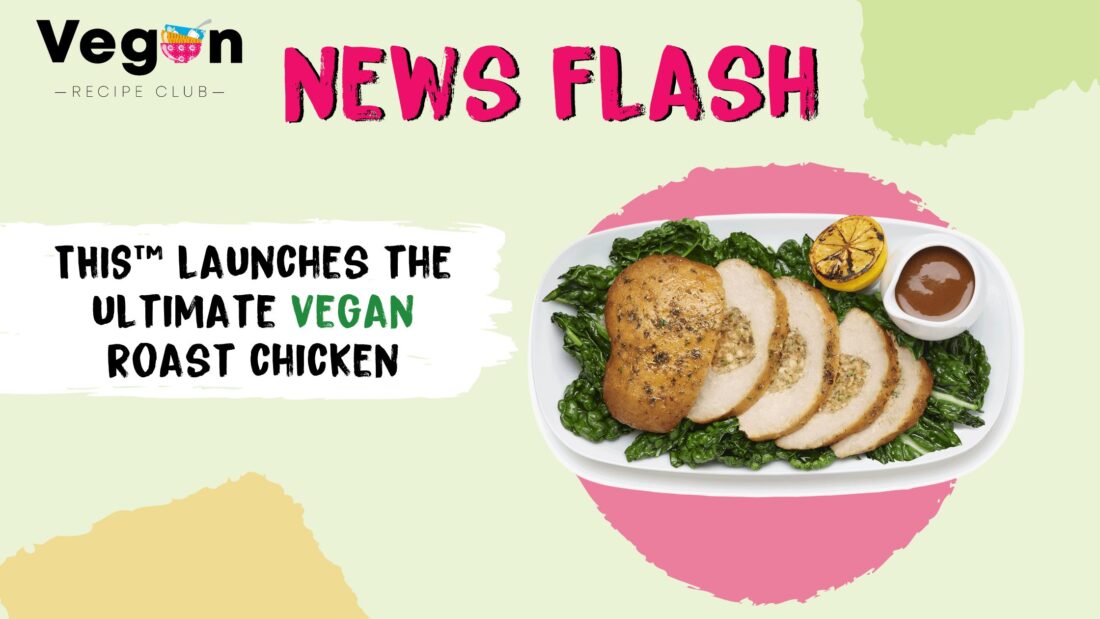 Whether you're looking to elevate your Sunday roast or planning a festive feast this year, THIS™ has unveiled its new product, THIS™ Isn't Roast Chicken & Stuffing, a plant-based chicken crown.
THIS™ has spent the last twelve months working hard on its new product development, resulting in a plant-based chicken crown made of a blend of soya and pea protein, with stuffing in the middle and topped with a delicious garlic melt and a sage sprinkle making this the perfect centrepiece for any Sunday roast, a family and friends gathering or festive meal.
Plant-based market leaders
In the last 3 months alone THIS™ has added £1.6m to chilled meat-free, holding its place as the fastest-growing brand in the category (IRI Temple Total Grocery). Now the largest independently owned brand in the sector, the London-based meat alternative business is forecast to hit £20  million of revenue this year, over 50% up the prior year's performance. The brand was also named by Alantra as the UK's fastest-growing food or drinks company.
A new way to celebrate a special meal
Andy Shovel, Co-founder and Co-CEO of THIS™ comments: "Up until now going plant-based on a Sunday or in a festive period has been where hopes and dreams go to die. Nut roasts? More like not roasts. We genuinely feel like we've fixed it with our new Roast Chicken & Stuffing."
The new innovation joins THIS™ Isn't Pork Pigs In Blankets, the limited edition successful festive treats which will be returning to shelves for the third year in a row in upcoming months. The new roast follows the brand's WH Smith and Boots food-to-go range launch and international launch earlier this year.
Availability
Available for a limited time only, THIS™ Isn't Roast Chicken & Stuffing launches in Tesco on September 25th and Sainsburys on 27th for an RRP £5.95.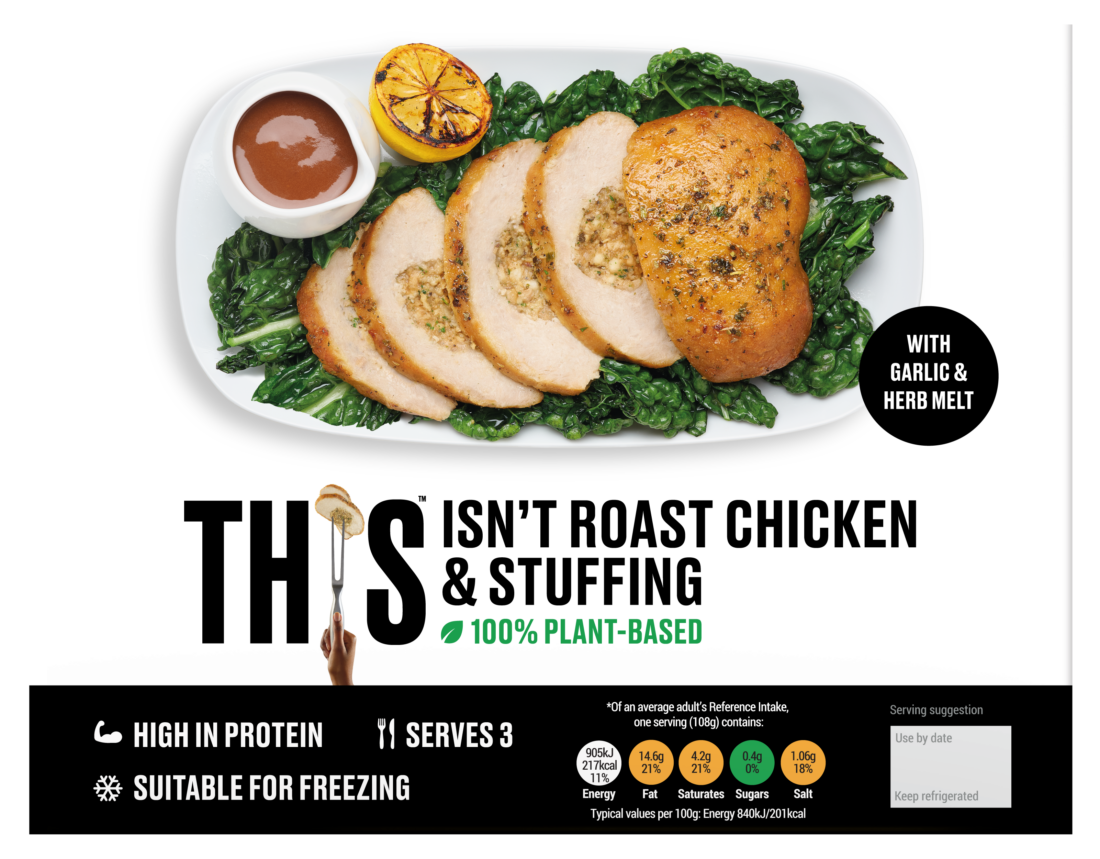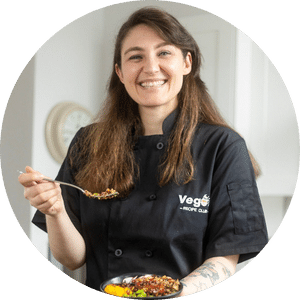 The author
This post was written by Pia Werzinger
As Viva!'s Food and Cookery Digital Media Manager, Pia is keeping you up to date on the latest recipes and vegan food news.