Pia Werzinger
Post published at June 20, 2023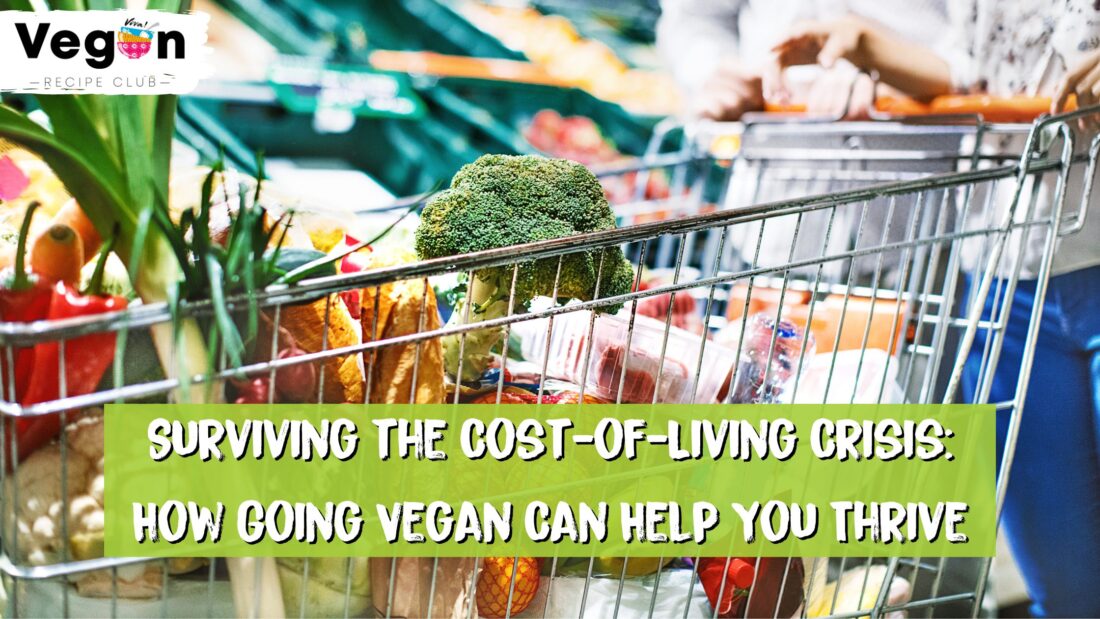 How Going Vegan Can Help You Thrive
While the UK inflation rate is officially on the down, falling from 8.9 per cent in March 2023 to 7.9 per cent in May, consumer goods and services are forecast to continue rising fast this summer.
A recent report by the Resolution Foundation predicts that food costs may overtake energy bills as the main UK inflation driver. The Food for thought report warns that rocketing food prices will impact most UK households with a projected 56 per cent (16 million families) affected.
Food: The Biggest Bite
Food makes up the largest share of an average household's outgoings and with food price inflations reaching around 19 per cent this March – the highest in nearly 50 years – the report asserts that food prices will be "contributing far more than energy to the Consumer Price Index (CPI) inflation through the remainder of 2023."
The US Bureau of Labor Statistics describes the CPI as a measure of the average change over time in the prices paid by urban consumers, that's you and me, for a market basket of consumer goods and services.
Whereas food prices in the UK naturally fall in the summer months, due to locally grown produce replacing many imported ones, prices for milk, eggs, meat and other animal-derived products have accelerated up to 50 per cent annually. For example, a Middlesex fishmonger told The Guardian that cod has now gone up nearly 80 per cent at £195 a box.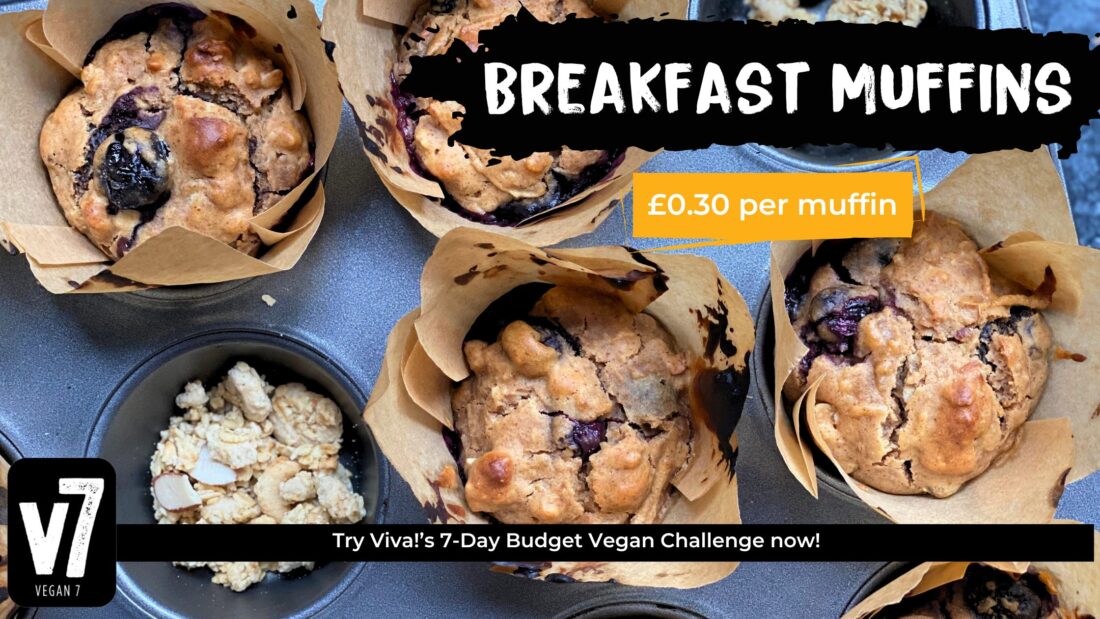 Breakfast Muffins can be as cheap as 30p per portion with Viva!'s 7-day vegan budget challenge.
Cheap as Chips
Tory MP Brendan Clarke-Smith suggested people should buy value beans to cut costs, missing the point that many of us are already doing that! However, we've got a better (and tastier) solution for you.
Although food prices have risen in general by 25 per cent over the last one and a half years, making the switch to a vegan diet can cut your food bills drastically. A global study by Oxford University found that adopting a plant-based diet in countries such as the US, the UK and even across Western Europe, could save people up to one-third on their food bill.
We're obviously not talking too many meat alternatives here, although supermarket own brands offer an affordable selection of items such as vegan burgers, sausages, chicken-style nuggets and more. Simple, versatile plant-based ingredients like beans, lentils, seasonal fruits and vegetables, peanut butter, rice and pasta are some of the cheapest foods out there.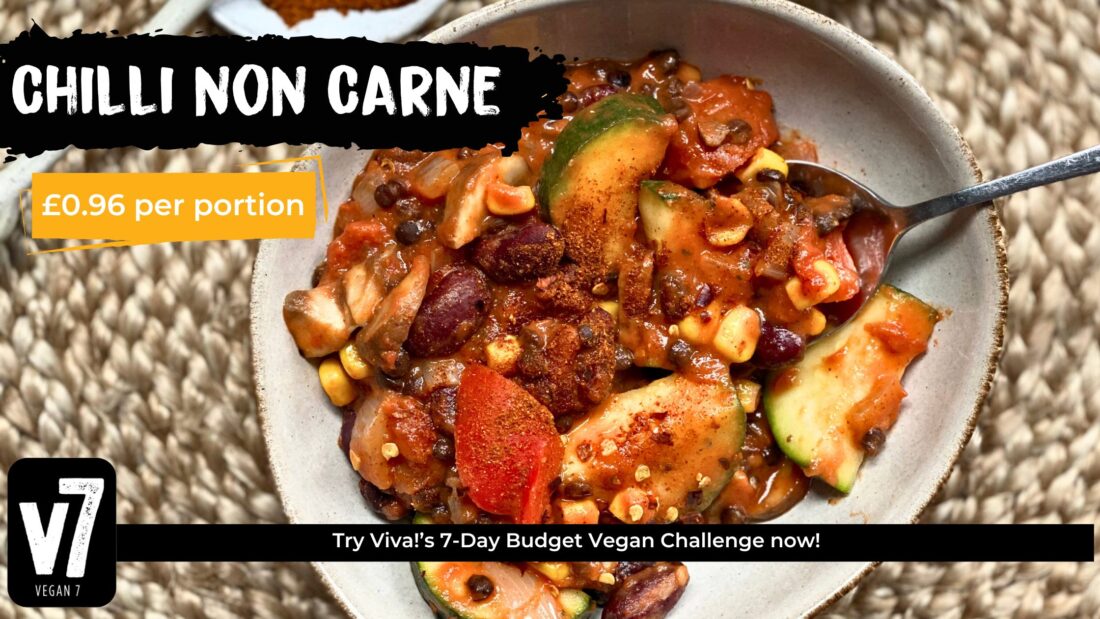 Chilli without the Carne for 96p (or less)? Don't mind if we do!
One-Week Vegan Budget Challenge
Looking to make a few plant-based swaps that will save you some serious dosh? Try our seven-day vegan budget challenge that provides you with a week's worth of easy and delicious plant-based recipes that won't cost an arm and a leg!
With meals coming in at under £1 per portion, the recipes are not just low-cost but help you protect your health, save animal lives, and reduce your impact on the environment. A quadruple win!
Already gone through our Cheap as Chips meal plan? Visit our website's budget recipe section for over 200 more wallet-friendly meal ideas!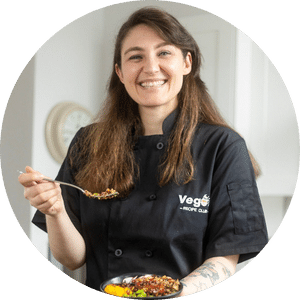 The author
This post was written by Pia Werzinger
As Viva!'s Food and Cookery Digital Media Manager, Pia is keeping you up to date on the latest recipes and vegan food news.