Pia Werzinger
Post published at October 11, 2023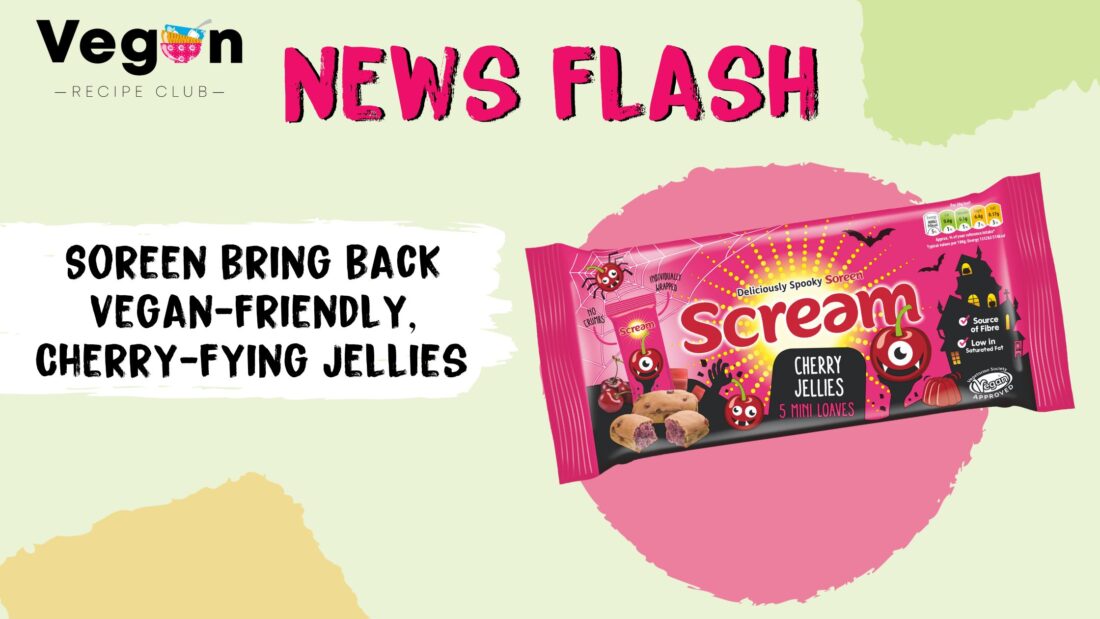 Back by popular demand, Soreen's spooktacular limited-edition Halloween Scream multipacks include both Cherry Jellies and Toffee Apple flavours, packed full of devilish delight.
The Cherry-fying Jellies are loaded with chopped cherry flavoured jellies, and there's also a surprise jelly centre to delight the taste buds with all the treat and no tricks. Also beware of Soreen's additional terrifying Toffee Apple Scream flavour, which is bursting with apple and gooey flavoured toffee pieces, perfect for a healthy Halloween snack.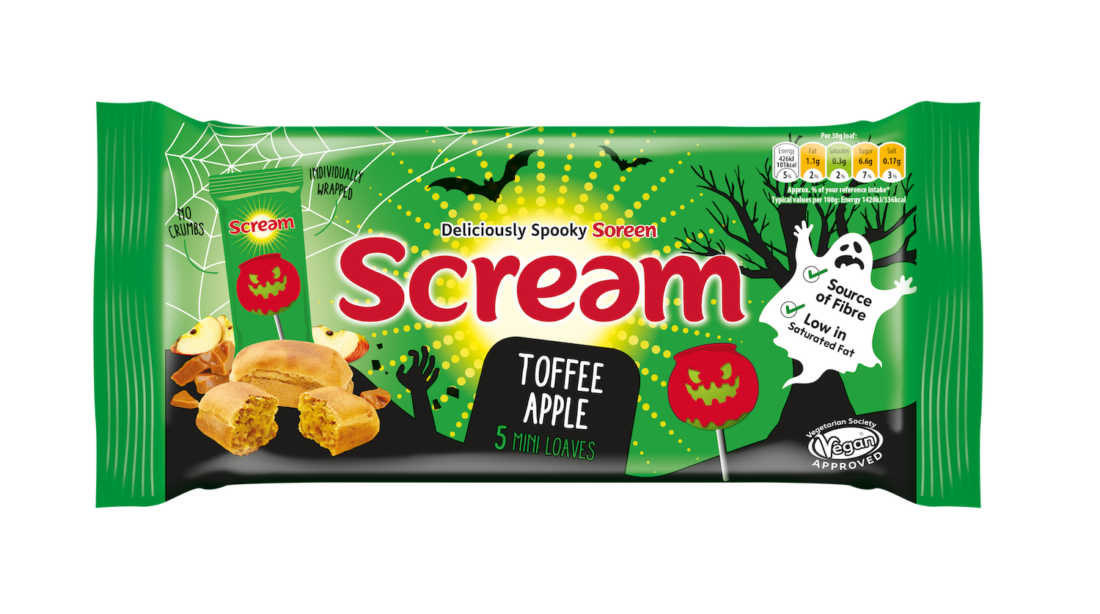 Both of the spooky Scream range flavours come in the form of mini loaves with eye catching Halloween-themed packaging, all individually wrapped making them an easy snack to grab on-the-go or as a sweet after dinner treat. What's more, they're also under 101 calories per bar!
A satisfying but healthier treat
Liz Jacobs, Marketing Director at Soreen commented: "Many shoppers say that health is important to them when it comes to purchasing around Halloween, but some may say that given it's a season associated with treating, it can be challenge. However, it doesn't have to be a challenge.
"Our Halloween range features highly impressive health credentials without a taste compromise! The beauty of these snacks for parents is that they are delicious and treat-like for children, but also highly convenient as they are HFSS compliant, a great source of fibre and low in saturated fat. Therefore, an ideal healthy treat and a great alternative to sweets over the Halloween period. Plus, as they're vegan friendly they can also be enjoyed by those who need to follow a dairy free diet.
"Our Cherry Jellies come in at just 94 calories and Toffee Apple Mini Loaves at just 101 calories, as well as being low in fat."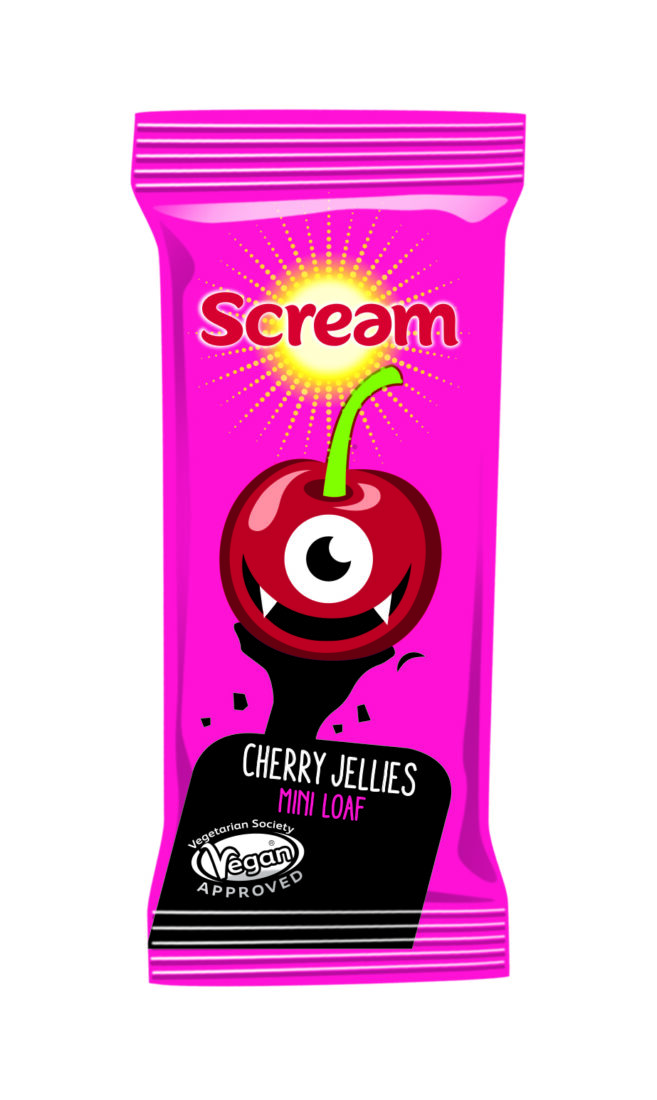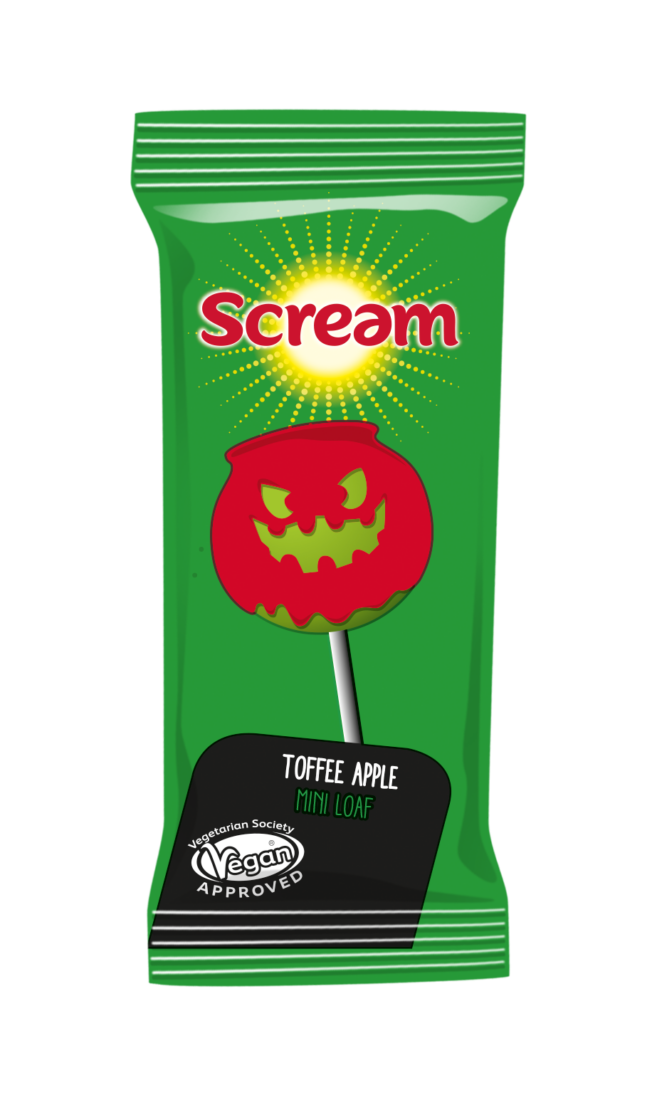 Soreen's Toffee Apple flavour has continued to deliver on volume growth year on year, with an increase of 13 per cent in 2022. Plus, Cherry Jellies outsold Toffee Apple in its first year.
"Retailers are now dedicating more space to Halloween in store and expanding their offering so we know this is a popular time and we can continue to refine and grow our range in line with this. As sugar and fat content in diets continues to be scrutinised, our unique offering of squidgy, HFSS delicious mini loaves that are healthier than sugary confectionery has widened our appeal with consumers and retailers alike, unlike many other sweet treats.
"What's more both our Scream range offerings are already HFSS compliant, therefore there's no compromise on taste, which many other retailers are struggling to adhere to due to the impending restrictions." added Liz.
Availability
The multipacks of five individually wrapped mini loaves will be listed in all major retailers and will feature a recommended retail price of £1.50.
About Soreen
Soreen, the iconic British baker of the Original Malt Loaf, has been fuelling everyday adventures for over 80 years.  Each product in the range, old and new, harness the natural power of malt to create tasty products that are packed with nutrients and lower in sugar than competitors.
Soreen has invested heavily in product innovation over the years to meet the growing demands of consumers, launching several more convenient, individually wrapped products in recent years. Launching Soreen Lunchbox Loaves which are a healthier alternative to snacks in the market with popular seasonal limited editions, ideal for children's lunchboxes.
The iconic brand is working to ensure that no child goes hungry by donating to food banks across the nation with particular focus on preventing holiday hunger. It has also supported the NHS 'Better Health-Healthier Families' campaign for a number of years, continuing the good work of Change4Life and encouraging families to make healthier food choices.
For more information about the brand, please visit: https://www.soreen.com/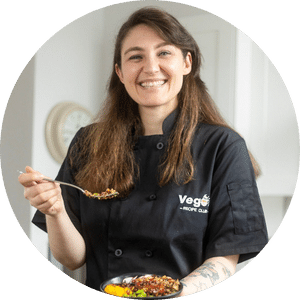 The author
This post was written by Pia Werzinger
As Viva!'s Food and Cookery Digital Media Manager, Pia is keeping you up to date on the latest recipes and vegan food news.