Pia Werzinger
Post published at September 4, 2023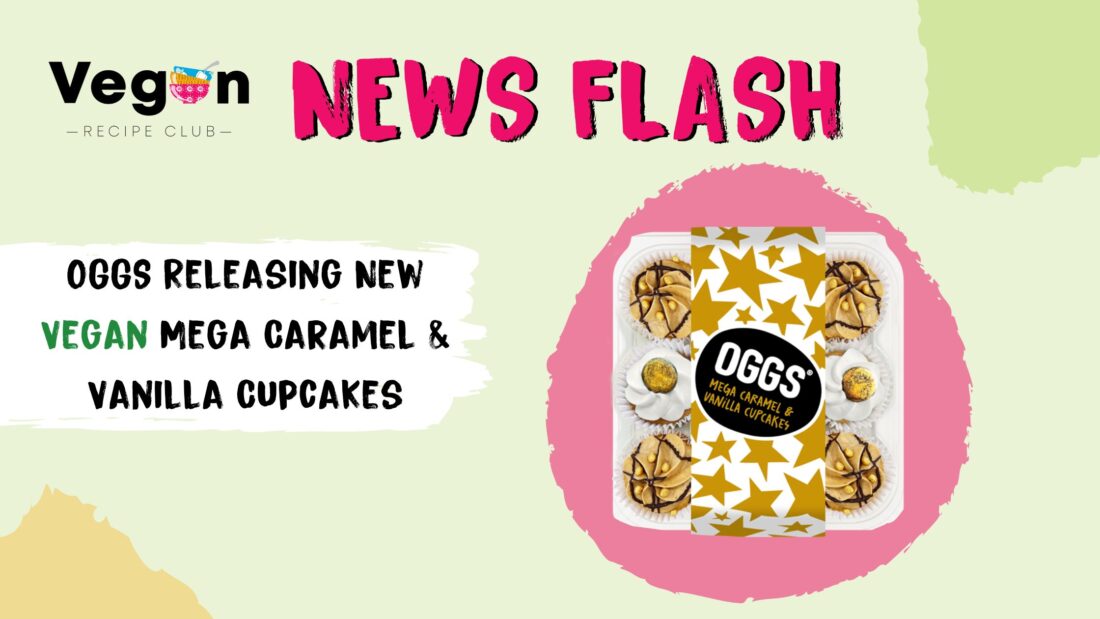 The UK's #1 branded plant-based bakery brand, OGGS®, are asking shoppers to consider the ethics of the cake they buy as they launch their brand-new cruelty-free OGGS® Mega Caramel & Vanilla Cupcakes.
The new cupcakes from OGGS® are now available in a pack of nine large vanilla sponges with caramel and vanilla frosting. The cakes are made using OGGS® Aquafaba plant-based egg alternative instead of eggs, creating cakes that are kinder to chickens and the planet.
Shoppers would choose kinder cakes
The launch comes alongside new research commissioned by OGGS®, looking into the ethics of UK cakes with an emphasis on the conditions of egg-laying hens.
While most shoppers said that they make ethical decisions about the eggs they purchase, with 92% buying free-range eggs when possible, those same decisions don't currently apply to cakes that use eggs as an ingredient.
According to a report by the British Hen Welfare Trust, the biggest UK cake producers including Mr Kipling, Cadbury's and McVities use mostly barn and cage eggs in their bakes.
67% of those asked said that they weren't aware that most cakes sold in UK supermarkets use eggs from barn- or caged chickens, as opposed to free-range eggs (or no eggs at all). A massive 89% said that knowing this, they would be more likely to buy from a cake brand that doesn't use eggs from barns or caged chickens.
A kinder and more sustainable choice
OGGS® range of cruelty-free cakes are made without eggs at all, instead using OGGS® Aquafaba – a plant-based egg alternative with 72% less CO2e than eggs. Additionally, OGGS® products are some of the only cakes on the shelf to be packaged in 100% recycled and recyclable plastic trays – further reducing the impact of our favourite treats on the planet. Founded in 2019, to-date purchases of OGGS® products have reduced the need for over 6 million eggs and saved over 2,000 tonnes of CO2e.
Hannah Carter, Founder and CEO at OGGS® says: "We all like to think that we make the most responsible choices, but this new research shows that this thinking doesn't apply to cake. By choosing a cruelty-free cake, we can still enjoy all our favourite treats without compromise. Our new Mega Cupcakes give shoppers a delicious opportunity to celebrate and share while making a positive impact on animals and the planet."
Nikhil Kapila-O'Shea, Assistant Buyer for Cake at Tesco says: "We're so excited to launch the first plant-based celebration cupcakes with OGGS®. Providing an ethical, inclusive bakery option for special occasions means we can treat our customers and our planet in a mega way!"
Availability
The new cakes are available in Tesco and Ocado from 4th September 2023 for an RRP of £9.
About OGGS®
Founded in 2019 by British entrepreneur Hannah Carter, OGGS® is on a mission to remove the unnecessary and unethical egg products within our food chain. OGGS® became a B Corp in autumn 2022 – recognised as a business that meets the highest standards of verified social and environmental performance, public transparency, and legal accountability to balance profit and purpose.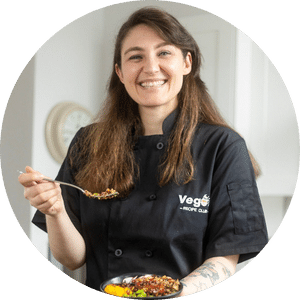 The author
This post was written by Pia Werzinger
As Viva!'s Food and Cookery Digital Media Manager, Pia is keeping you up to date on the latest recipes and vegan food news.