Pia Werzinger
Post published at April 21, 2022
These sustainable swaps will make The Alchemist's menu 44 per cent vegan, in aim to help stop rainforests deforestation and measures to save the planet. Meals include shredded plant-based duck bao buns, which are served with a vegan miso mayo, spring onions, cucumbre and fresh chilli, and a plant-based Meatless Farm burger with smoked applewood cheese and a 'next level' burger sauce.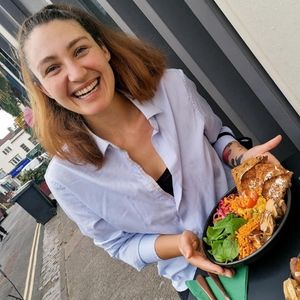 The author
This post was written by Pia Werzinger
As Viva!'s food and cookery media coordinator, Pia is keeping you up to date on the latest recipes and vegan food news on our Vegan Recipe Club socials.