VRC Team
Post published at March 4, 2010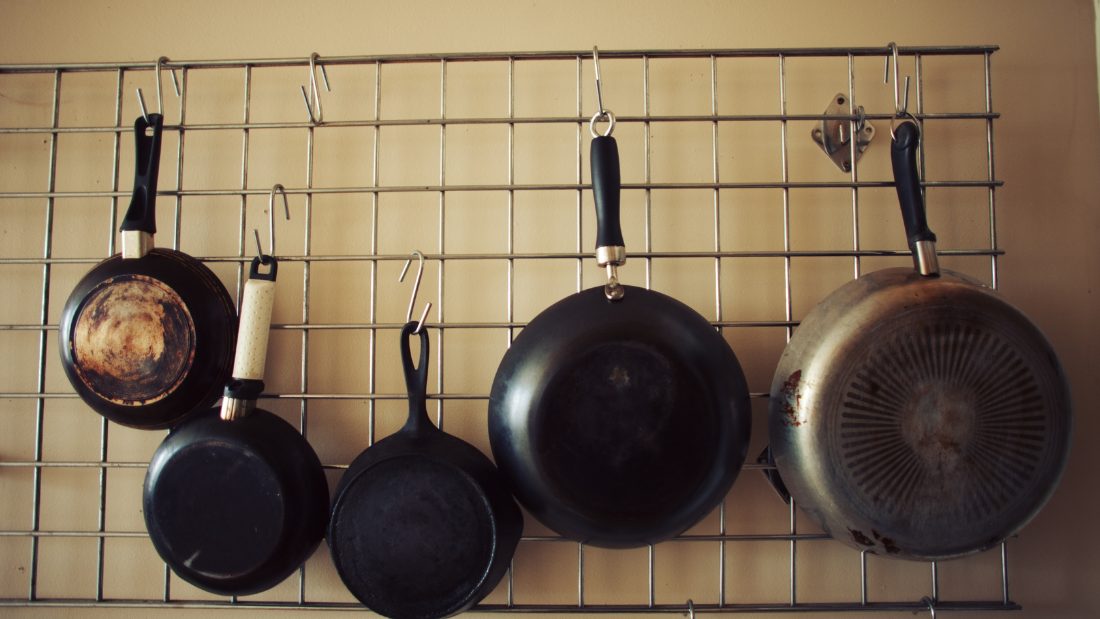 Knife – it may sound obvious, but get the best quality one you can afford, plus a sharpener. Buy a straight- edged not serrated if possible. Just one decent medium-sized or large knife (much faster than little ones!), a knife sharpener and a big chopping board or two will revolutionise your cooking. I found a cheap, excellent knife set in IKEA called Andlig and the medium knife is amazing! – it sharpens up beautifully with a cheap knife sharpener also.
Vegetable peeler – get the French variety (not long skinny type) for when scrubbing potatoes or carrots just doesn't do it! They save hours… cheap in good hardware shops, IKEA and anywhere with a kitchen department.
Measuring cups and spoons – you can buy these in hardware/kitchen shops/John Lewis and elsewhere. Good for US/Canadian recipes. They're cheap and really useful – lots of US originated recipes use them.
Measuring jug(s)
Scales – metric (unless you have a collection of beloved old cookbooks that use imperial measurements!)
Budget blenders? Verdict – go for the high-speed option if you can afford it, rather than the stick. But if you have the money, get both!
Small high speed blender – these have become cheaper and cheaper. NutriBullet and NutriNinja are the best known brands but there are others. Basically, these will let you make nut creams, nut cheeses and raw ice cream, not just smoothies… they are incredibly effective and allow you to make stuff that would not otherwise be possible. There are also huge monsters like Vitamix and Omniblend that are useful if you do a lot of cooking and cook in bulk but you should be able to do most things with a smaller version. See this short survey
Stick blender and attachments – these come in around £30 or less in a big supermarket or electrical store.They don't take up space on the worktop and there are no dodgy goblets with icky corners to clean! Simply use the stick part to blend food – eg soup, smoothies or sauces – in the pan, bowl or jug, and then rinse under the tap. Very easy and saves on washing up. The little grinder bit is great for chopping nuts, garlic cloves, herbs etc – although shop around because some brands don't do this as well as others. The secret is in a low-blade, which will pulverise things better. The balloon whisk is good for cakes or getting lumps out of sauces. Stick blenders can also be bought more cheaply without the above attachments.
Pressure cooker – not essential but a really useful tool. Soups and pulses (medium-large beans) are the most obvious uses but they also make brown rice in about 13 minutes; jam and much more. Cooking pulses in bulk means they can be frozen – about a tin's worth in each small, sealed bag – saving packaging, fuel and money.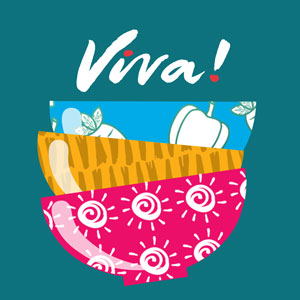 The author
This post was written by VRC Team
Vegan Recipe Club is part of the UK's leading vegan charity, Viva!. We have hundreds of delicious vegan recipes; from easy weeknight dinners to showstopper desserts, and everything in-between! Keep your eyes peeled for new recipes each month developed by our expert team of foodies and from guest chefs too.