VRC Team
Post published at February 25, 2010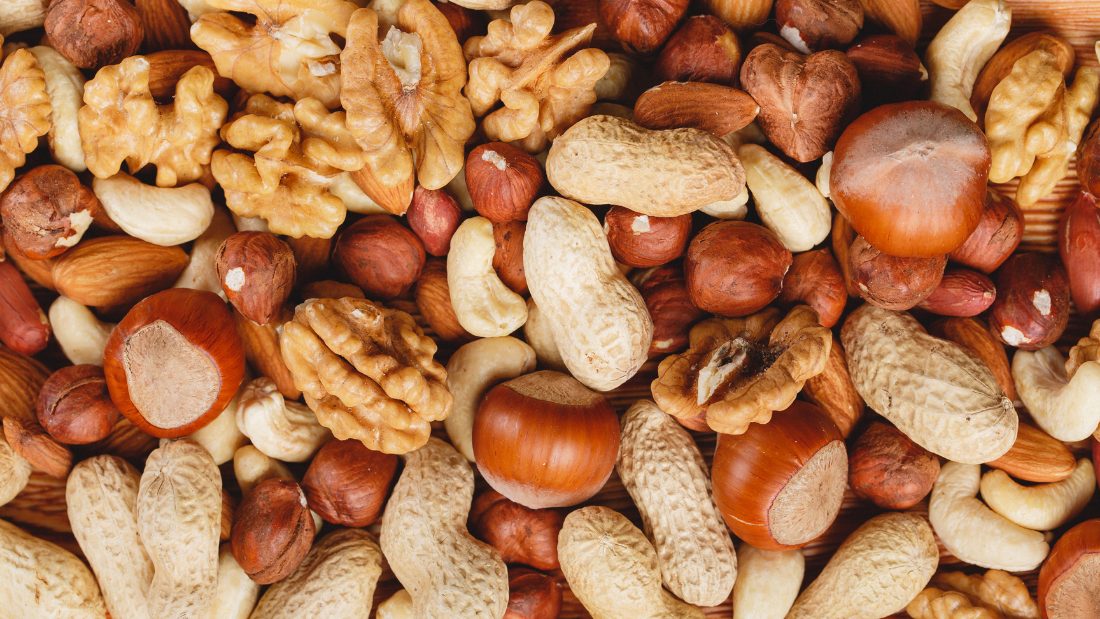 A great source of protein, fibre, essential fats, vitamins and minerals, nuts are the original super-food! They are a very rich and concentrated food, so eat only in small quantities – a small handful per day maximum. They can also be eaten as nut (or seed) butters and not just peanut!
Buy whole nuts raw (ie unroasted), unsalted and in small quantities if at all possible – again, health stores are a good source and some sell nuts loose rather than in packets.
Store in an air-tight container in the fridge.
Pssst…
Nut Myths
Nuts contain cholesterol Wrong! Plant foods – including avocadoes, oil and nuts – contain no cholesterol whatsoever. Cholesterol is only found in animal foods, such as meat, eggs, fish and dairy. So a vegan diet is cholesterol free.
Nuts are fattening Although nuts are high in calories, the science shows that a handful or so every day may actually help you lose weight, probably because they satisfy your hunger.
Nuts are expensive Because we only need to eat them in small quantities, nuts are nutrient dense and so good value. Lidl and Aldi also sell excellent quality unsalted nuts at a reasonable price.
---
Eat them…
as a small healthy snack
on top of breakfast cereal
as nut butter on bread
warmed through as a sauce (eg peanut satay sauce) over stir-fries
as a creamy natural thickener in soups or stews – just stir in a tablespoon or two before serving
sprinkled on top of a fruit or veggie crumble
ground up as part of a fruit smoothie
made into a cream – sweet, savoury or sour – or yoghurt. Cashews or almonds are the best for this – click here for easy cashew cream and cashew yoghurt recipes (use blanched almonds if preferred)
in a burger or nut roast
in biscuits, like our delicious Cashew Shortbread recipe!
Choose from… – Almonds – useful source of vitamin B2 (riboflavin) which helps convert proteins, fats and carbohydrates into energy. A recent study showed that a handful per day is a great way to obtain vitamin E while keeping down your cholesterol!
– Brazil nuts – very rich in selenium, an important mineral which acts as an antioxidant, 'mopping up' harmful free radicals which can cause disease, and which is also needed for red blood cell function.
– Cashews – an excellent source of protein, B vitamins and minerals including iron, magnesium, phosphorus, zinc and selenium. They contain significant amounts of antioxidants that protect the body from cancer and heart disease. Buy raw and unsalted where possible.
– Hazelnuts – rich in antioxidant vitamin E.
– Peanuts – strictly speaking, a legume like lentils or beans! A useful source of many vitamins and minerals including niacin and folic acid. Buy raw and unsalted where possible.
– Pecans – expensive but gorgeous as an occasional treat. Nice on their own, in salads or used as part of a fruit crumble topping for a rich, buttery taste.
– Pistachio nuts – can help to fight cancer and cut your cholesterol. They are a good source of antioxidants and contain more lutein (a natural antioxidant that may help your eyes stay healthy), beta-carotene (a precursor of vitamin A) and gamma-tocopherol (the major form of vitamin E) than other nuts.
– Walnuts – good source of omega-3 and omega-6 essential fats.
---
Seeds
There are many, including sunflower, pumpkin, sesame and hemp. All are rich in nutrients and can be eaten whole (with the exception of hemp) or in butters. Chia and flax seeds (linseed) are also more widely available and useful for all kinds of eating and baking.
---
Nut & Seed Butters They are a brilliant way to get essential fatty acids and protein into your system – good for kids too. They can be bought raw or roasted – choose the purest possible and avoid the type with added sugar and palm oil if possible. Spread on toast, add some to a smoothie or a savoury sauce. You can even make your own if you have a blender or food processor with very good engine eg Vitamix or Magimix
Try:
– almond butter
– hazelnut butter
– cashew butter
– brazil butter
– sunflower butter
– hemp butter
– pumpkin butter
– tahini (sesame seed butter)
– and of course, peanut butter
---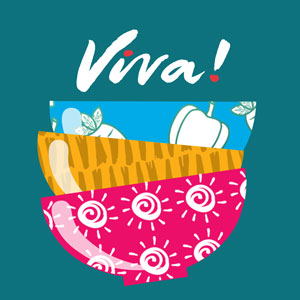 The author
This post was written by VRC Team
Vegan Recipe Club is part of the UK's leading vegan charity, Viva!. We have hundreds of delicious vegan recipes; from easy weeknight dinners to showstopper desserts, and everything in-between! Keep your eyes peeled for new recipes each month developed by our expert team of foodies and from guest chefs too.