Pia Werzinger
Post published at September 5, 2023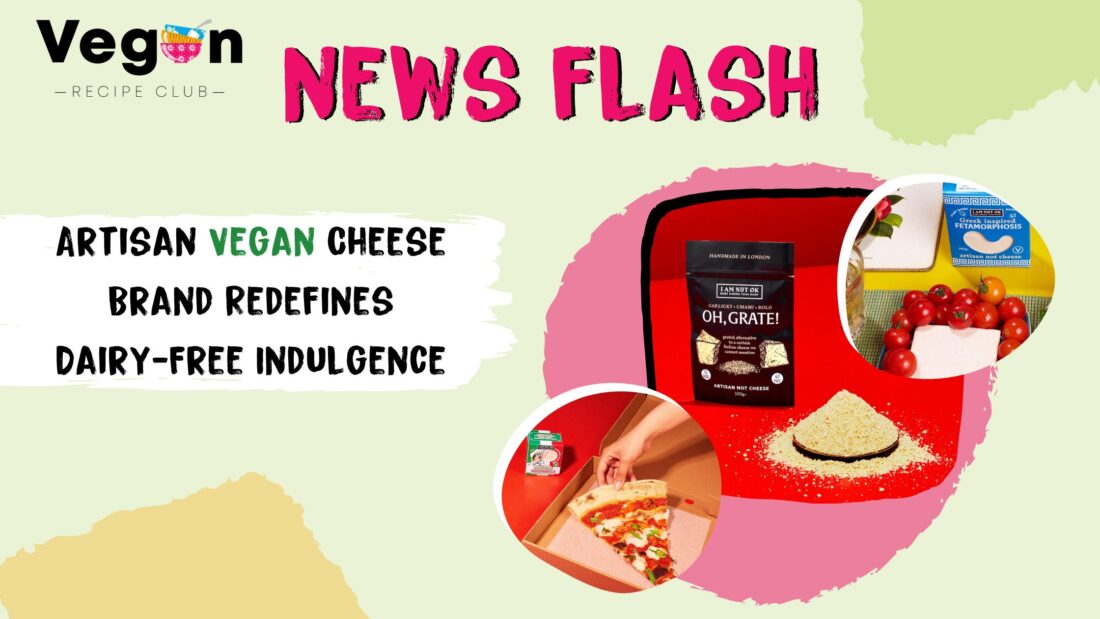 I AM NUT OK, the pioneering artisan vegan cheese brand based in London is thrilled to share its range of delectable dairy-free delights crafted from the finest cultured cashew nuts. I AM NUT OK brings a bold and unforgettable twist to the world of vegan cheese, redefining the very essence of dairy-free indulgence with its high-quality ingredients, unique flavours, and funky-fun brand.
I AM NUT OK believes that plant-based doesn't have to mean compromising on taste. They consistently push the boundaries to create cheeses that captivate the palate and bring a smile to every customer's face.
With their plant-based innovation, they have mastered the art of crafting exceptional dairy alternatives that stand out for their taste, texture, and unrivalled quality. The company's range spans from fresh cheeses to aged wonders, and even cultured butters, all of which showcase the unparalleled dedication to flavour that I AM NUT OK embodies. Here are three standout products from I AM NUT OK's repertoire:
Crafted specifically to elevate your pizza experience, I AM NUT OK's vegan mozzarella melts to perfection without any of the stickiness typically associated with plant-based cheese. It's the ultimate mozzarella alternative for pizza aficionados.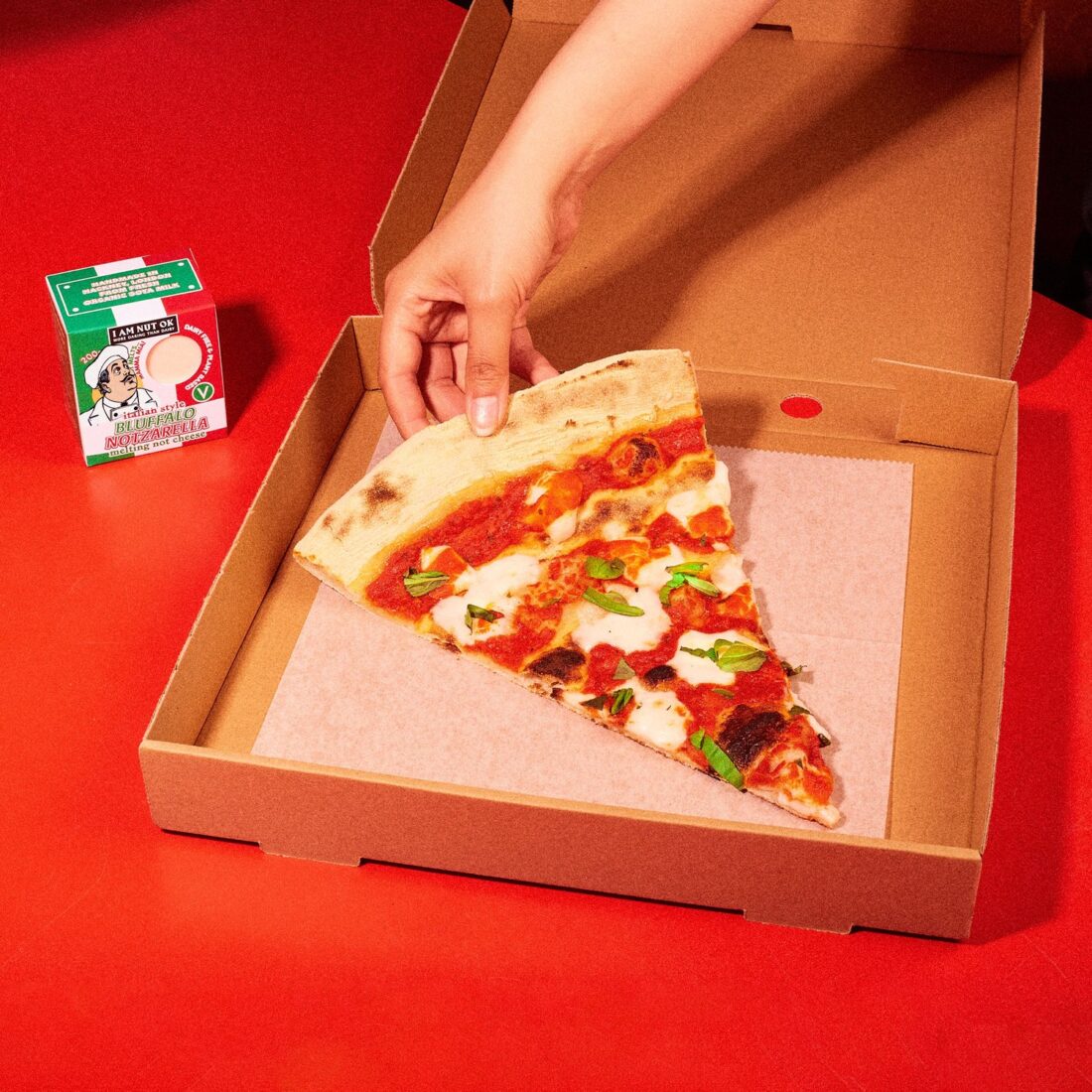 Packed with umami goodness, I AM NUT OK's grated parmesan alternative is a star product that adds depth and flavour to your favourite dishes. Sprinkle it liberally on everything from pasta to salads for a burst of cheesy delight.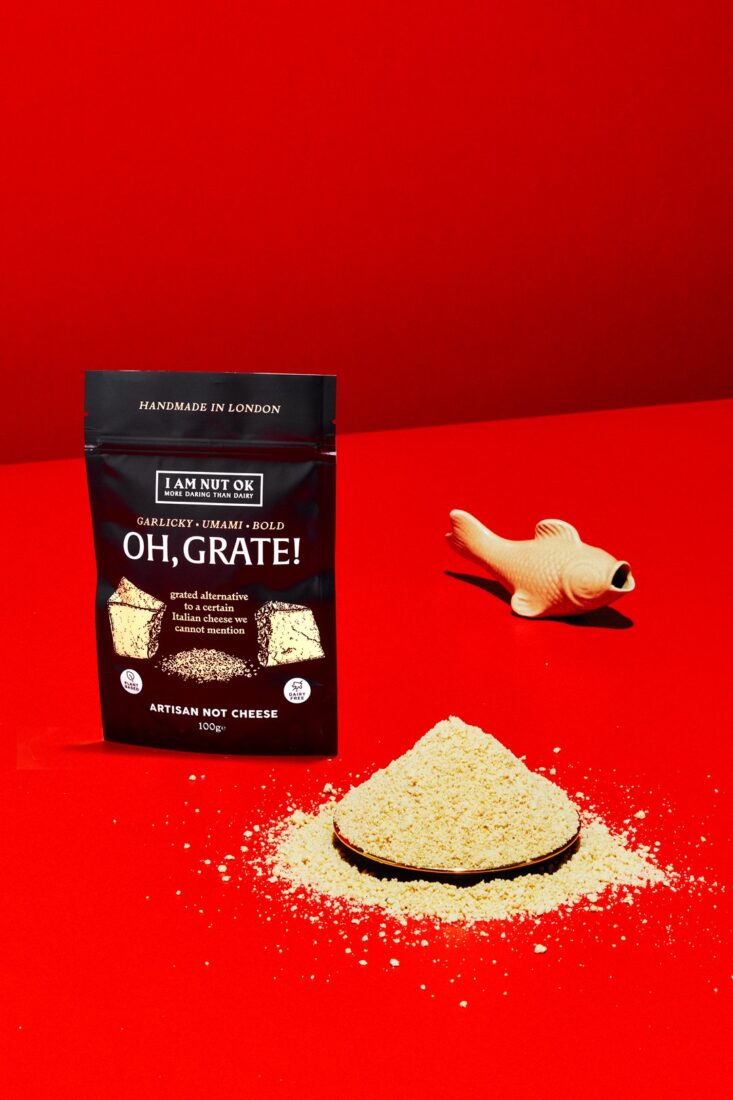 The perfect Feta alternative, this tangy cashew cheese boasts a sharp lactic flavour and comes in a block. Perfect for all summer dishes!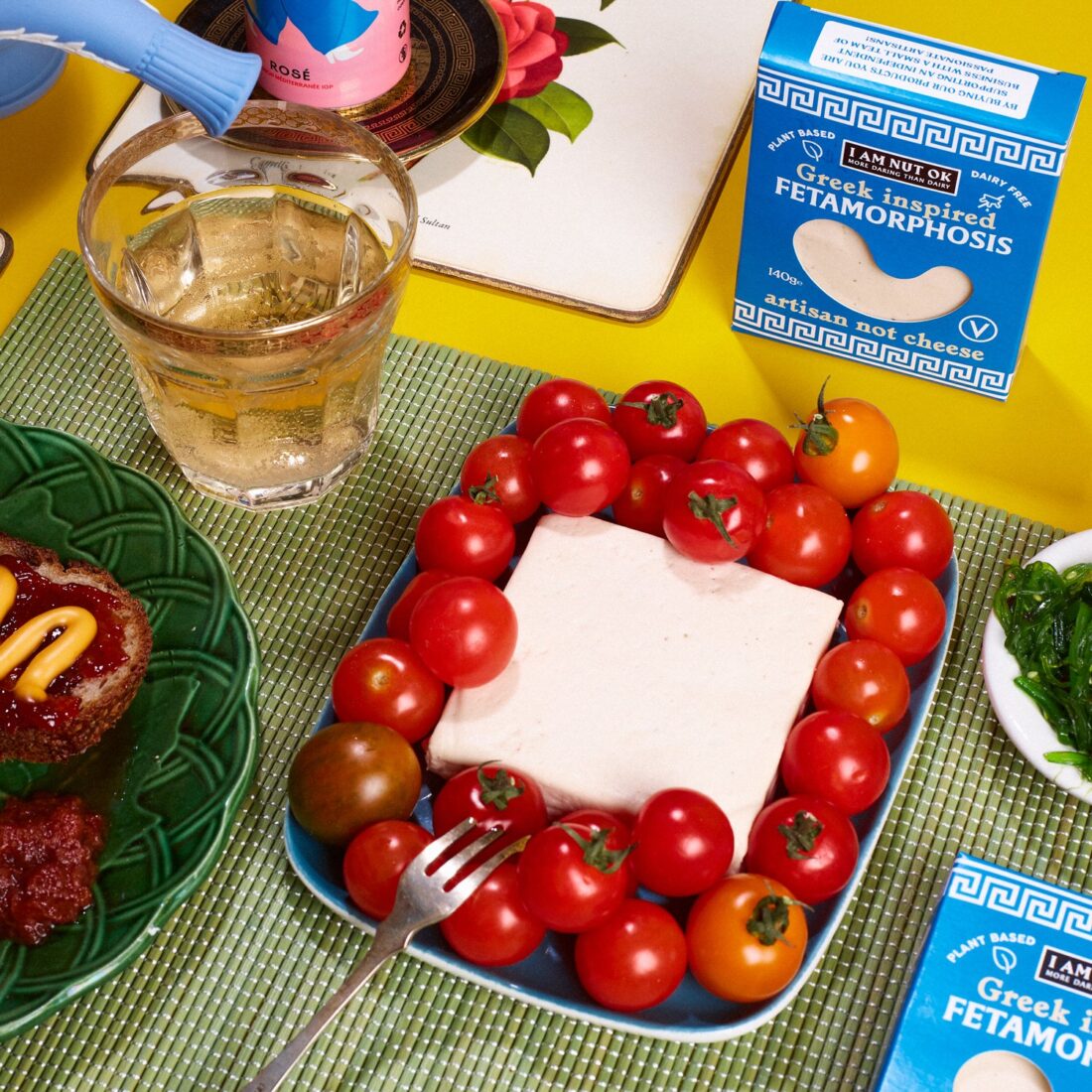 About I AM NUT OK
I AM NUT OK is a London-based artisan vegan cheese company that specializes in crafting exceptional dairy-free cheeses and cultured butters from fermented cashew nuts. Committed to quality, flavour, and innovation, I AM NUT OK offers a range of products that challenge traditional notions of vegan cheese. With a dedication to bold and unique flavours, I AM NUT OK is redefining the world of plant-based indulgence. Find out more over on Facebook, Instagram, and Twitter.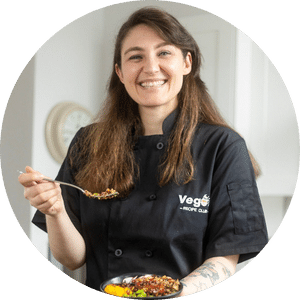 The author
This post was written by Pia Werzinger
As Viva!'s Food and Cookery Digital Media Manager, Pia is keeping you up to date on the latest recipes and vegan food news.